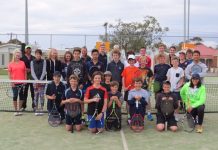 Compiled by Jen Franks THE season is shaping up well at Ocean Grove Tennis Club. Five out of 15 teams are top of the ladder...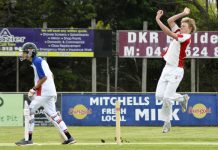 Under 15 OG Red D'Arcy Division Round 4 OG Red versus Queenscliff at Memorial Reserve OG Red won the toss and batted first getting 10 for...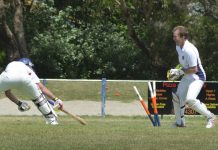 By MARK HEENAN COLLENDINA consolidated their BPCA A Grade top-four position courtesy of a resounding victory against Queenscliff at home on November 21. Chasing 228 for...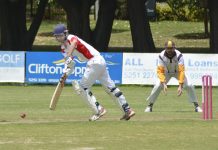 By MARK HEENAN THE Grubbers are determined to make amends for their round four defeat against reigning A Grade premier Drysdale when they meet Barwon...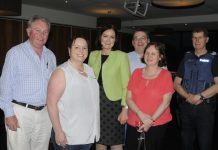 By LUKE VOOGT CORANGAMITE MP Sarah Henderson met with the Ocean Grove Business Association (OGBA) last Thursday, to promote the Federal Government's Safer Streets Program. "I'm...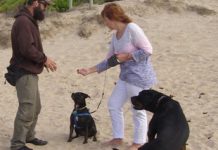 THREE local coastal organisations encouraged residents to "Meet the Neighbours" at 13W Beach this month, raising awareness of local wildlife. Residents took turns spotting...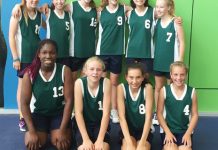 OUR Lady Star of the Sea Primary School Year 6 female students took part in the 2015 School Sport Victoria Basketball State finals at...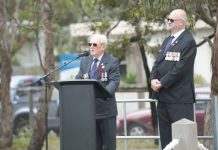 ABOUT 140 locals gathered in the sunshine of Ocean Grove Park as the town marked Remembrance Day earlier this month. All ages were involved...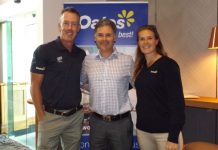 LOCAL business identities met defending Victorian Open champions Richard Green and Marianne Skarpnord at the tournament's 2016 launch last week at the Grovedale Hotel....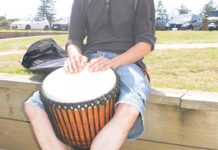 By LUKE VOOGT The rhythm of drums will again sound at Main Beach on Friday evenings, as Wallington drummer Scott McCutcheon continues last year's drumming...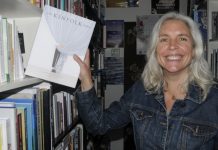 Bookgrove is a modern, independently owned and locally operated bookstore on the Bellarine Peninsula in the heart of Ocean Grove that has stood the...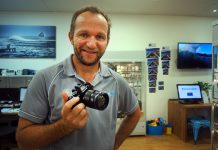 Brendan Waites has lived in Ocean Grove for 10 years and his business - Ocean Grove Camera and Photo - has been up and...