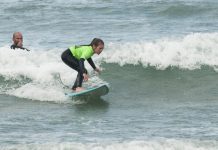 With the 2018-19 13th Beach Boardriders screaming to the finale and with no back up dates prior to the presentation night and with very...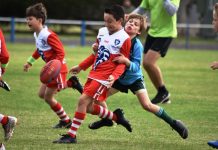 UNDER 13 Cobras Walter 4.7 (31) def by Ammos Barton 6.10 (46) Luke Devlin continued his good form in the centre, constantly barging through and getting...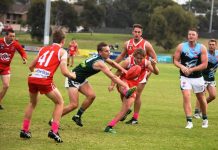 Ocean Grove coach Jordan Jones said there was a lot of upside despite the 30-point loss to Geelong Amateur at Ray Menzies Memorial Oval...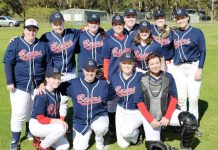 Saturday before Mother's Day was a big day for the Bellarine Bears Baseball club which not only celebrated ladies day, but the women's team...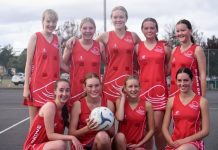 Another clean sheet for Grove, winning all of its senior and junior games against Anglesea. OCEAN GROVE vs ANGLESEA A Grade: Ocean Grove 60 def Anglesea...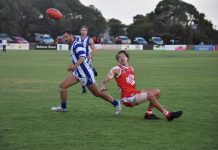 The Grubbers have finally tasted a victory in 2019. Ocean Grove secured a 26-point win over Anglesea at Ray Menzies Memorial Oval at...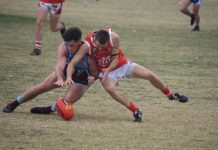 Ocean Grove's winless start continued in 2019 after a 64-point loss against reigning BFL premiers Modewarre at Community Bank Oval on Sunday 28 April....
Ocean Grove Football Club senior playing coach Jordan Jones has confirmed he will not play senior football again in 2019. An MRI revealed the 28-year-old...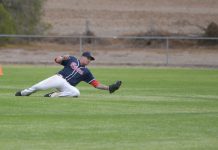 Bellarine Bears A Grade notched up wins against Lara 5-3 before the Easter break and win number three for the season last weekend with...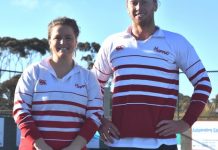 The Grubbers have been dealt a severe blow with senior playing coach Jordan Jones facing an extended stint on the sidelines with an injured...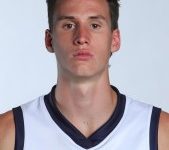 Sam Walsh's younger brother, Henry, has been selected in the NAB AFL Australian Under-17 team. Henry Walsh, a 201cm key position player, will play the...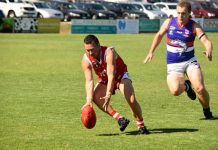 Ocean Grove thrashed Queenscliff in the reserves grade clash by 88 points on Saturday. Final scores Ocean Grove 18.14 (122) to Queenscliff 5.4 (34). Grubber...