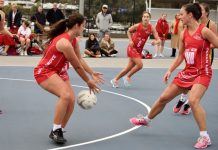 OCEAN GROVE vs TORQUAY A Grade: Ocean Grove 46 def by Torquay 51 The Tigers overtook Grove's previous second spot on the ladder with a hard...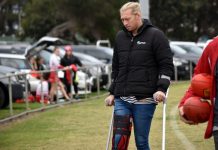 Injured Ocean Grove coach Jordan Jones admits his long-term playing future remains uncertain. Jones, who turns 29 in June, had knee surgery in May...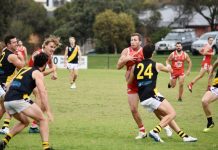 Torquay overran an unresponsive Ocean Grove by 53 points in their Round 8 BFL senior clash at Ray Menzies Memorial Oval on Saturday. The...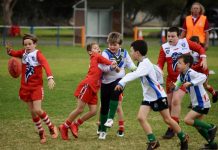 UNDER 13 Division 1 Cobras Walter 6.6 (42) def by St Joseph's Black 6.7 (43) Scores were level on several occasions in the last quarter. Miller Keck...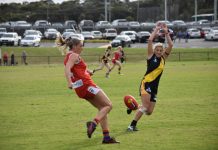 Ocean Grove senior women's team was rested and primed for its Pride Cup round clash and home match against Torquay Tigers on Sunday 26...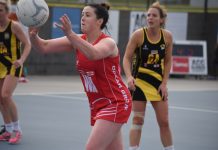 Victorian Netball League (VNL) representative player Lillian O'Sullivan has joined the Grubber ranks as a key mid-season A Grade recruit. O'Sullivan from Melbourne, has...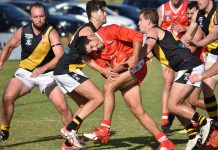 Ocean Grove senior co-captain James Linton has confirmed he will miss the rest of 2019 with a hip injury. It was a cruel blow for...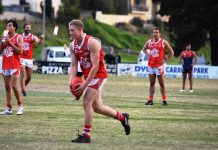 Teenage sharpshooter Tom Richardson had a day out in Ocean Grove's huge 82-point victory over a winless Portarlington at Portarlington on 25 May. Richardson,...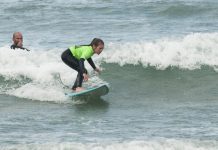 With the 2018-19 13th Beach Boardriders screaming to the finale and with no back up dates prior to the presentation night and with very...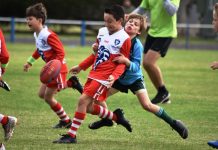 UNDER 13 Cobras Walter 4.7 (31) def by Ammos Barton 6.10 (46) Luke Devlin continued his good form in the centre, constantly barging through and getting...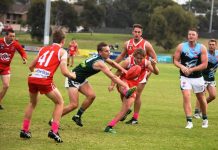 Ocean Grove coach Jordan Jones said there was a lot of upside despite the 30-point loss to Geelong Amateur at Ray Menzies Memorial Oval...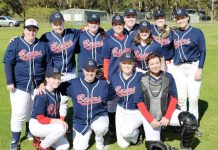 Saturday before Mother's Day was a big day for the Bellarine Bears Baseball club which not only celebrated ladies day, but the women's team...