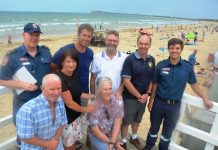 A public defibrillator will be stationed at Ocean Grove main beach after an Ocean Grove man, who suffered a cardiac arrest, was saved by...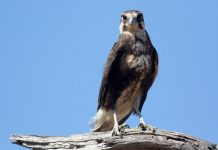 As I write this Ocean Grove is shrouded by a thick blanket of smoke from the disaster of Gippsland, Kangaroo Island and the New...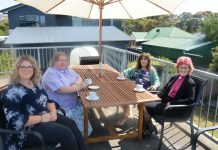 Ocean Grove's home away from home for young women completing VCE was visited by the Anglican Bishop for the Geelong region. Last Thursday, Bishop Kate...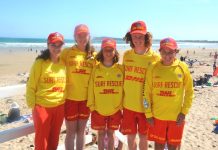 By Justin Flynn Two overseas tourists owe their lives to a group of young locals who saved them from drowning. The tourists, believed to be from...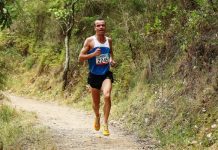 Ocean Grove distance runner Nick Wightman finished fourth at the Mountain to Surf run at Lorne on Friday, January 10. He finished in a time...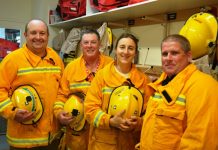 Most people believe that flames and smoke are the most lethal aspects that confront a firefighter, but there is another danger that can also...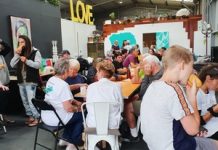 Locals have opened their wallets and their hearts to raise more than $3000 for bushfire relief in a couple of hours during an initiative...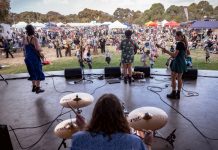 Ocean Grove's annual Tranquility Fair was a resounding success with thousands of people flocking to Ocean Grove Park to enjoy the evening. Locals and holiday...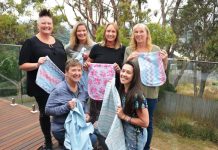 A group of local residents have formed to make pouches for animals that have been injured and orphaned in the Victorian bushfires. Around 40 people...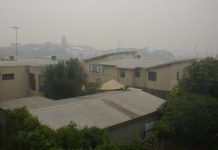 This is the image that greeted Ocean Grove Voice staff as we returned to work this month. Normally the view out the office window is...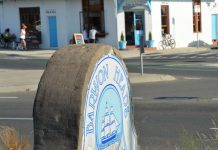 Traffic controllers have again been stationed in Barwon Heads to help ease road congestion this holiday period. The controllers will operate in Barwon generally between...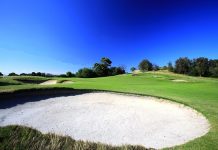 Five Bellarine Peninsula golf courses improved their rankings in the top 100 Australian courses announced recently. Barwon Heads Golf Club rose two places on the...