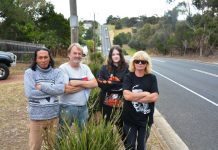 Some Ocean Grove residents are concerned that they won't be able to foot the bill of City of Greater Geelong's proposed footpath network. The details...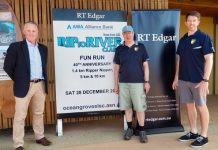 Ocean Grove Surf Life Saving Club president Chris Paterson said this month's RT Edgar Rip to River Classic 40th anniversary is a wonderful community...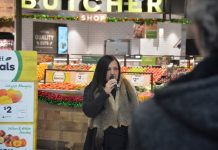 Kingston Village Ocean Grove shopping centre was officially opened earlier this month. A large crowd gathered early on 4 December to await the opening of...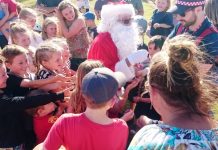 Santa and Ocean Grove CFA will again team up this year to spread the Christmas cheer around Ocean Grove. The jolly fellow will jump on...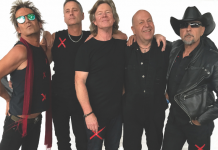 Melbourne born rocker Brian Mannix is headed to Geelong with a Traveling Wilburys tribute titled 'End of the Line'. The Traveling Wilburys were a super...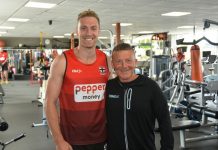 Unseasonably cold early-summer weather did nothing to dampen the spirits of St Kilda Football Club as players and staff spent time on the Bellarine...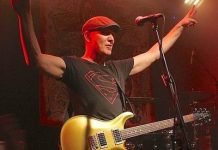 Ocean Grove Park's annual Tranquility@Twilight Fair will celebrate more than 20 years of bringing the community together. Kicking off at 4pm you can peruse...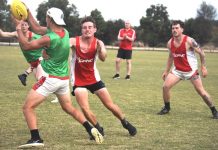 The Grubbers have hit the track and commenced their pre-season training under new senior coach Pete Davey. Ocean Grove senior and reserves footballers began their...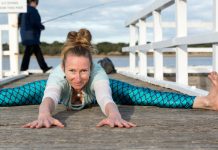 Barwon Heads yoga instructor Rache Hely has released her first book. A self-confessed 'yogi hack' Rache's teaching career spans over 16 years, both in Australia...
Detailed designs have been finalised for the installation new traffic lights at the intersection of Orton Street and Presidents Avenue in Ocean Grove. The intersection...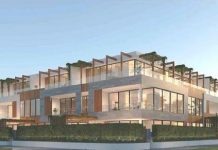 Council's Planning Committee has knocked back an application for a three-story apartment complex in Ocean Grove, which had drawn objections from local residents. The proposal would...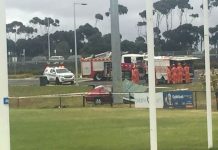 Emergency vehicles were called to attend a vehicle accident in Ocean Grove this morning. One witness said: "A car has smashed through through traffic lights...