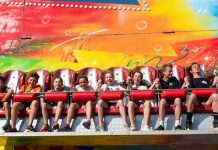 There will be plenty of wholesome fun to tempt families at Surfside Primary School's Fresh Food Fair on Melbourne Cup weekend. Students have been cooking...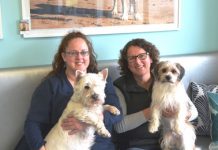 Cherished Pets has been recognised in the 2019 HESTA Aged Care Awards which recognises Australia's most innovative and proactive aged care organisations, teams and...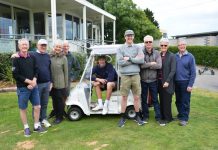 Allen Cover loved golf and he loved Ocean Grove Golf Club even more. Mr Cover was made an honorary member for life at the club...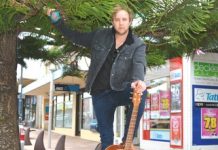 Something's in the way as I greet Sam Hanson with a handshake in his home town of Ocean Grove. He has a bright blue cast...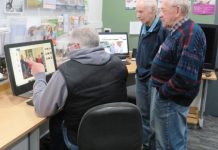 As part of Be Connected week Ocean Grove & District Men's Shed will be conducting two programs for people over the age of 55....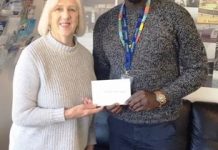 Local refugee advocacy group, Bellarine for Refugees, took great pleasure in presenting a cheque to Makot Wol, youth project co-ordinator at Diversitat in Norlane....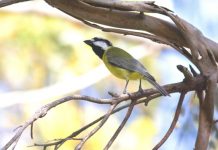 I've seen a lot of nesting activity going on with my feathered friends. I observed a pair of whistling kites building an impressive pile...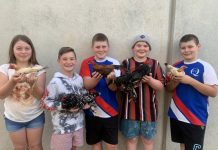 Scott Kiddle is feeling plucky about his family's chances at the Royal Geelong Show with his children and stepchildren entering a chook each. The show...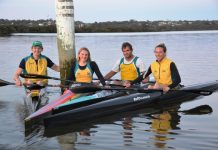 Five Barwon Heads Canoe Club members have been selected to represent Australia at the upcoming Canoe Marathon World Championships in Shaoxing, China. Mick and Kate...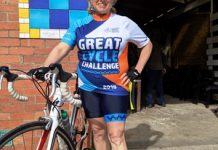 Andrea Dennett will ride 2000km this month in support of the Children's Medical Research Institute. The annual Great Cycle Challenge is in its sixth year...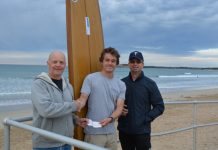 Ben Considine has been surfing with SOUL Longboarders Club since he was eight. Now the 22-year-old is an established name in the field of longboard...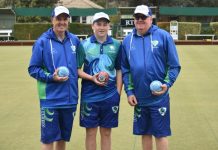 Meet the Colac-based region trio and new Club Grove bowls recruits who are driven to succeed in the newly revamped Geelong only premier bowls...