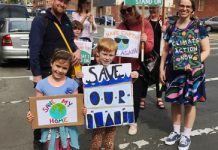 A group of Ocean Grove parents are concerned that the impacts of climate change will affect their children. Local parents Suzie Brown, Victoria Byrne and...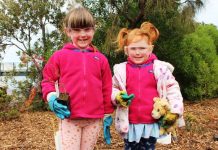 Residents of The Point and local community members gathered to celebrate the arrival of spring at the annual community planting day. More than 40 volunteers...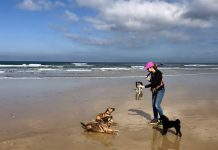 Dogs could be permanently banned from Ocean Grove main beach if a proposed change from Barwon Coast Committee of Management (BCCM) is successful. The ban...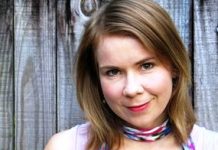 Two of Australia's best-selling TEEN/YA authors will be in Ocean Grove for talks about a wide range of topics. AJ Betts and Mark Smith will...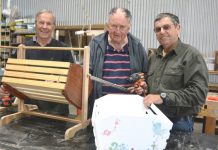 Ocean Grove and District Men's Shed are celebrating Men's Shed Week. The week is an annual event that highlights the contributions of Men's Sheds to...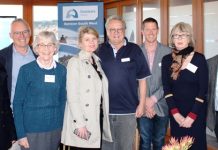 The Department of Environment, Land, Water and Planning (DELWP) has completed the induction for new and returning members to coastal committees of management in...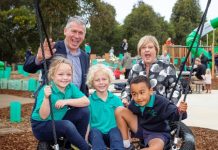 Kingston Park playground was officially opened in Ocean Grove and got the thumbs up from local families. Member for Bellarine Lisa Neville officially opened the...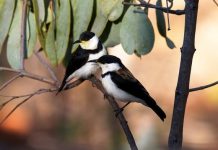 It's been a cool and wet start to spring, and the rain has been lovely. I just wish the rain would fall where it is...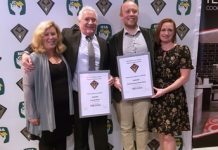 In a win for the housing industry, two local builders are still celebrating after claiming Best Display Home in their respective categories at the...
Rolling Pin Pies & Cakes has collected a staggering 18 medals at the recent Great Aussie Pie Competition in Sydney. Rolling Pin entered 18 different...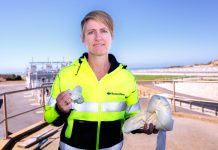 Wet wipes, condoms and even toys are wreaking havoc in local sewers as Barwon Water urges customers not to treat toilets like rubbish bins. The...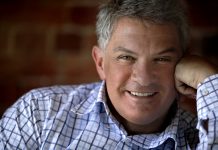 After a sellout event in Geelong last year, Australia's highest profile child psychologist is coming back to the Bellarine, this time to Ocean Grove,...