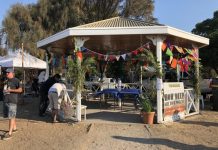 Thousands are set to hit the Barwon Heads foreshore this week as a popular community event celebrates its 20th anniversary. The annual Festival of...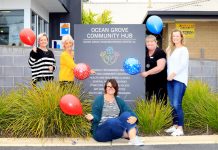 A community centre which opened in response to residents' demands for a neighbourhood house in Ocean Grove will celebrate its 40th birthday next month. The...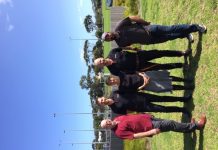 A growing number of Ocean Grove residents are keen to learn more about solar power and batteries, with hundreds of residents attending two recent...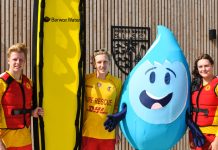 Ocean Grove Surf Life Saving Club has received a $2500 grant from Barwon Water. Barwon Water's surf lifesaving sponsorship program was established in 2006 and...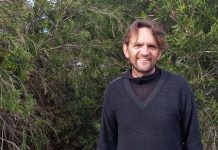 Ocean Grove's Rustem Upton will lead a program, Nature Stewards, aimed at locals with an interest in the environment and great outdoors. Residents are encouraged...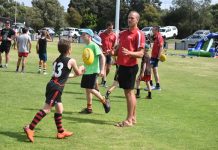 Young Cobra footballers were given valuable footy tips from local senior Grubber players at the Ocean Grove Cobras' Gala day on March 1. The Gala...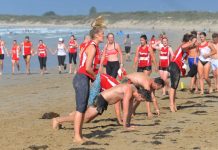 New Ocean Grove senior football coach Pete Davey said forming friendships with Grubber netballers and footballers was the inspiration behind a joint club ...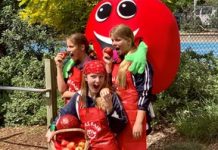 Pip pip hooray! It's happy birthday to Ocean Grove Primary School's Apple Fair, which celebrates its 25th birthday this year. Friday 6 March will...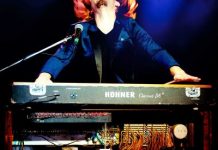 Ocean Grove's Piping Hot Chicken & Burger Grill is set for a music extravaganza over two weeks. First up on Friday 21 February is Lachy...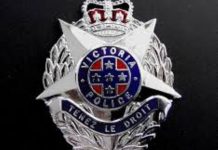 Police have made multiple arrests in relation to a spate of graffiti across the Bellarine Peninsula. With assistance from Geelong council, Crime Stoppers, members of...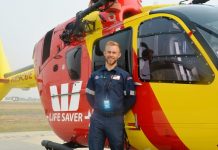 Ocean Grove-based Nick Giblin is one of 11 volunteer crew members on the Westpac Lifesaver Rescue Helicopter Service (WLRHS) to have recently completed full...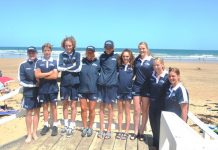 By Justin Flynn Ocean Grove senior surf lifesavers sacrificed their school holidays to train and compete in the Interstate Challenge in Queensland. A number of Ocean...