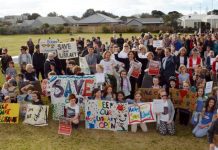 By Justin Flynn The future of Barwon Heads Library is secure after council confirmed it will stay open past its 30 June 2018...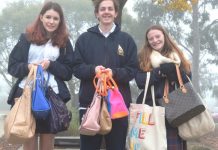 By Justin Flynn Three local teenagers are helping to make a difference to the region's homeless problem. Bellarine Secondary College VCAL students Tahnee Shanley,...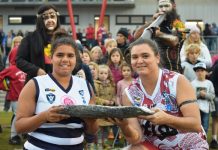 By Mark Heenan Ocean Grove Football Club senior women's football team marked its inaugural night match with a special welcome to country and...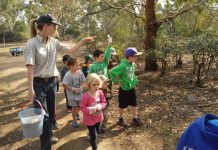 Ocean Grove Nature Reserve will be swarming with junior rangers these school holidays. The popular Parks Victoria Junior Rangers program offers free nature-based and ranger-hosted activities...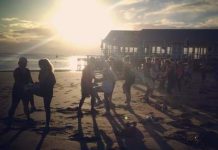 A group of local health professionals have banded together to provide a free health and wellbeing seminar. Dr Heidi Mueller, Chiropractor and Functional Health Practitioner,...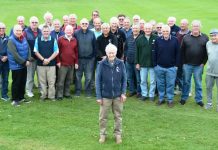 By Justin Flynn Allen Cover was presented with honorary membership for the rest of his life at Ocean Grove Golf Club. The soon-to-be 99-year-old...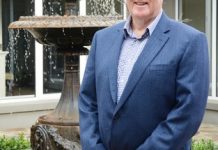 By Justin Flynn "Find a mentor" – that's the advice Wallington's Peter Tanner would give to anyone who asks. Mr Tanner, from Wallington, was...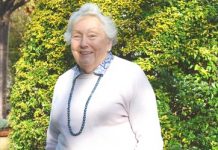 By Justin Flynn Since growing up on a family farm near Horsham, Lyn Mulligan has had a passion for helping others. Lyn's sister was...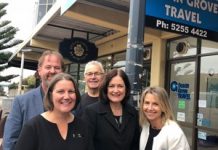 Bellarine Ward Councillor Stephanie Asher joined Member for Corangamite Sarah Henderson, local traders and members from the Ocean Grove Business Association to inspect new...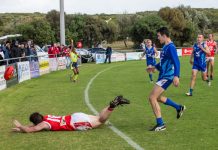 Barwon Heads Football and Netball Club and Drysdale Football and Soccer Clubs were among the organisations to speak to a Council Plan and Budget...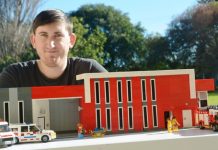 By Justin Flynn Huw Joyce is fascinated with military and emergency services buildings and vehicles. The 22-year-old Point Lonsdale nursing student expertly crafts replicas...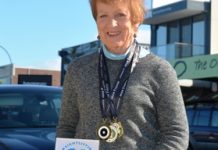 By Justin Flynn Most Ocean Grovers known Elaine Janes as the 'owner' of Flapper, the town's resident celebrity chicken. But Ms Janes is also...