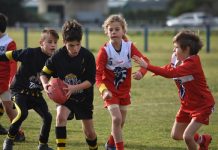 Under 13 Cobras Walter 6.2 (38) def Leopold A 5.1 (31) It was a drought breaker as the boys broke through for a win this week....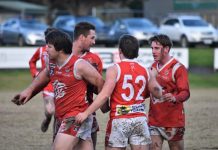 A gallant Ocean Grove young senior outfit went down by two points against BFL ladder leader Geelong Amateur in a pulsating clash at Queens...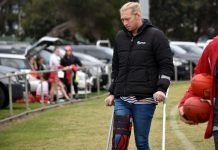 Ocean Grove Football Netball Club has parted ways with first-year playing coach Jordan Jones. The Grubbers advised Jones on Tuesday 2 July the option...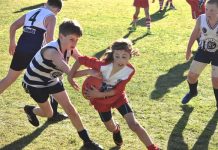 UNDER 13 Division 1 Cobras Walter 0.1 (1) def by Torquay Watson 14.11 (95) Division 4 Cobras Pearson 1.10 (16) def by St Albans Grinter 6.5 (41) Division 7 Cobras...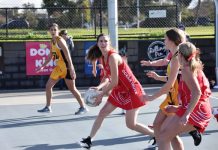 Ocean Grove A Grade netball is in a strong position to secure a prized top three double chance for 2019 BFNL finals ahead of...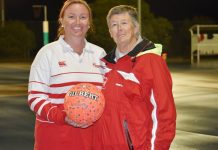 Popular Ocean Grove netballer Tina Birch wears many netball hats. A long-time senior club netballer, she is a goaler who scores goals, she has...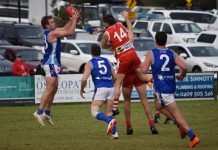 Barwon Heads won its tenth consecutive Battle of the Bridge after it demolished Ocean Grove by 85 points at Ray Menzies Memorial Oval on...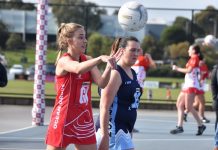 Ocean Grove netball coach Elyse Howard was thrilled to beat a top five scalp in the Battle of the Bridge A Grade win over...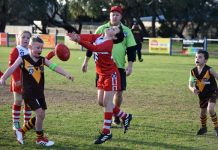 UNDER 13 Division 1 Cobras Walter 5.8 (38) def by St Mary's Rodgers 6.6 (42) The Cobras remain super competitive, having worked hard over the past few...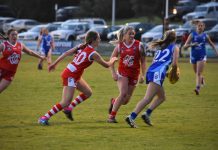 Barwon Heads won comfortably against Ocean Grove in their first ever women's Battle of the Bridge clash under lights at Ray Menzies Memorial Oval...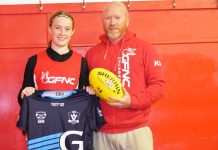 Junior footballer Piper Copeland lives and breathes playing the game. This month the 13-year-old Bellarine Secondary College student was selected in the Under 14s Geelong...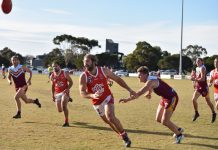 Ocean Grove coach Jordan Jones is confident the Grubbers' best stacks up against the BFL top-five sides after a 30-point victory over Newcomb on...