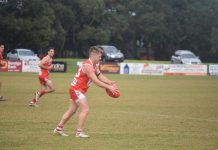 Ocean Grove Football Netball Club has appointed Grubber 2003 BFL premiership player Liam Rock as its new director of football. Rock, 33, who retired...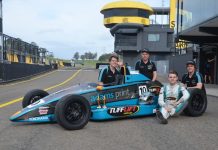 Rising Ocean Grove motorsport star Zac Soutar has claimed 3rd place overall in this year's Australian Formula Ford Championship. The 21 year old has had...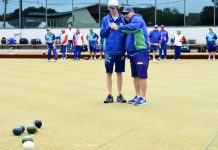 Both Ocean Grove top division sides are off to the perfect start with a clean slate after five rounds of the Geelong Ballarat Premier Division...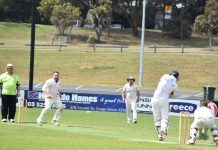 Anglesea gained the upper hand after it triggered an Ocean Grove batting collapse at Ray Menzies Memorial Oval on Saturday. The 2017/18 A Grade...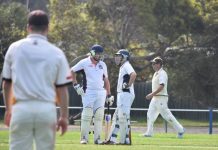 A key batting partnership between Ben Ricardo and Jacob Gasior gave Collendina ascendancy over Drysdale at stumps at the Snake Pit on 3 November. The...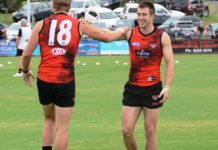 Essendon Football Club heads back to the Ocean Grove region next month with confirmation the club will host a local AFL training camp in...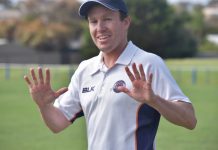 Collendina came away with three points in a rain affected drawn one-day match against Surf Coast rivals Jan Juc at the Snake Pit on...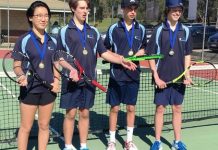 Ocean Grove Tennis Club had three junior teams winning a premiership and one team becoming champions in the recent winter season.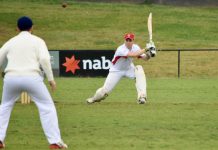 Ocean Grove is the outright BPCA A1 ladder leader after three rounds after a tense one-day victory over a gallant Barrabool at Ray Menzies...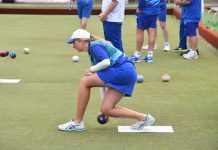 Star Ocean Grove under 18 bowler Kira Bourke continues her rapid rise. Boruke has just returned from Victorian State Trials in which she was aiming...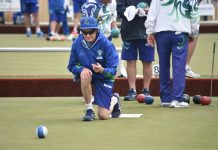 Three teams in the Geelong Ballarat Premier Division remain undefeated after three rounds and the new look Ocean Grove Premier Division side happens to...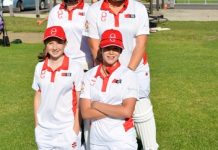 It's the final shout out for girls who'd love to play cricket. Ocean Grove Cricket Club is finalising its teams next week and are close...