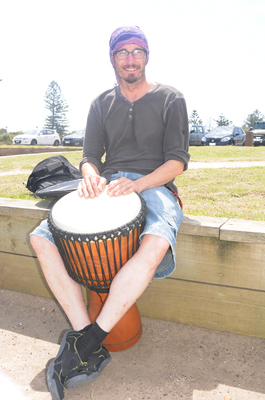 By LUKE VOOGT
The rhythm of drums will again sound at Main Beach on Friday evenings, as Wallington drummer Scott McCutcheon continues last year's drumming circle.
Scott began the free drumming sessions during summer last year.
"We were getting about a dozen people coming down to our last session earlier this year," he said.
Scott got the green light for the sessions from Barwon Coast a few weeks ago and plans to have two sessions a month.
Already he's run two sessions, with several people attending each one.
The beats of Scott's drum echoed in the sunny afternoon air last Thursday, mingling with the crashing of waves as he practised at the beach.
"I've been getting a fair bit of interest," he said.
"So I thought why not do it again?"
Scott will hold his next drumming circle at the main beach. Anyone can join in the free sessions.
For more information visit scottmccutcheondrumming.com or call 0401 557 233.