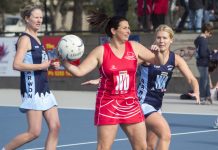 BARWON Heads A Grade has taken out the second Battle of the Bridge by nine goals, although there were strong performances across the other...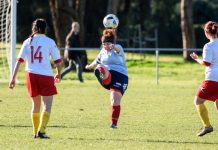 GREAT football sometimes pays dividends. Waves continued to play their game again this week against Drysdale led by the backline of Jasmin Pickett, sweeping...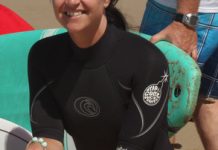 THREE Ocean Grovers have been selected for the Victorian Surfing Team headed to the 2016 Australian Surf Festival held in Coffs Harbour this August. One...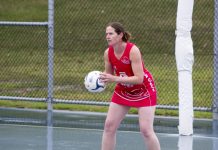 OCEAN Grove stayed with the Demons A Grade side at the start but couldn't capitalise after half-time, but all the other senior sides collected...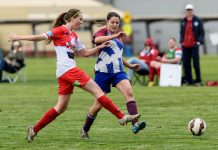 WHAT a frustrating sport football can be. Another great performance from the Waves for no return. The Women's Division One team went down to Kardinia 1-nil,...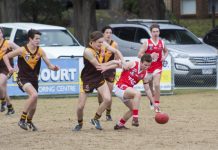 Round 12, U/9s OGCC Orange (29) vs Torquay McCartney (33): With a great start to the game Cobras were up and about, as the game...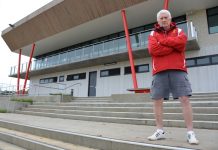 By LUKE VOOGT OCEAN Grove's Peter Cullen is worried the town's football club could lose its rich and proud history with the move to its...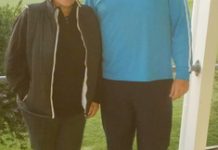 THE Ocean Grove Golf Club has crowned its 2016 Club Champions - Sally Schaller is the ladies' champion for the seventh time while Toby Walker...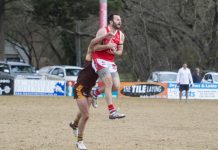 By MARK HEENAN DOWN to 20 fit players Ocean Grove recorded its most impressive victory of 2016 with a gutsy 22-point win over Drysdale at...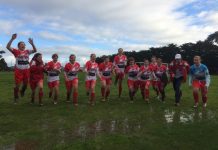 SURFSIDE Waves women's Division One team couldn't resist making a splash at their recent game. Even though the Waves went down to Kardinia in...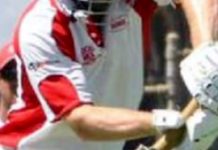 By JUSTIN FLYNN OCEAN Grove's hopes of climbing up the Bellarine Peninsula Cricket Association ladder received a massive boost with the signing of gun batsman...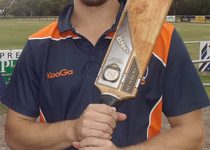 COLLENDINA Cricket Club has appointed Corey Walter as its playing coach for the 2016/17 season after the club's annual general meeting was held on...