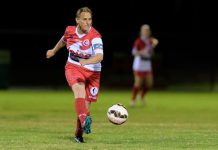 Div 2 South Mens Surfside Waves 3 def Drysdale 2 ON a beautiful day for football, the Waves travelled to Howard Glover to take on...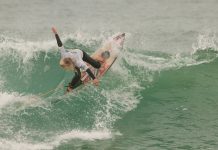 Compiled by Gary Stephens THE final competition for the 13th Beach Boardriders 2015/16 season has been run and won. The competition, sponsored by the Greenroom, was...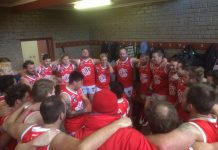 By MARK HEENAN OCEAN Grove overcame a horror start and spirited challenge from BFL improvers Newcomb to defeat the Power by 48 points at Grinter...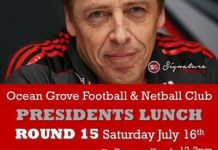 DUAL Geelong AFL premiership coach Mark 'Bomber' Thompson will be a special guest speaker at the Ocean Grove Barwon Heads' Battle of the Bridge...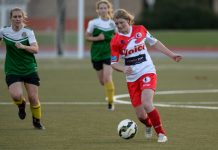 SOCCER Women's Div 1 - Deakin Ducks 6 def Surfside Waves 0 THE first half was a tight affair with the changed formation in the midfield...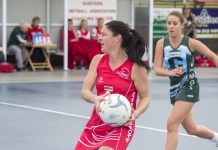 TORQUAY had their sights set on continuing their good form, unfortunately for Grove it was only D Grade that had Lady Luck on their...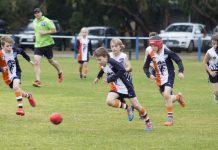 OCEAN GROVE JUNIOR FOOTBALL ROUND 9 UNDER 9 OGCC Orange (78) v Torquay Boak (15) Byron Hansford was captain and led from the front. Axle Kerr applied great...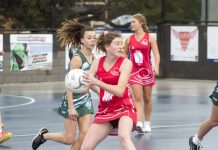 OCEAN GROVE JUNIOR NETBALL ROUND 4 - Bellarine Under 11 competition held at Ocean Grove on 31 May. Division 2: An all Ocean Grove clash with...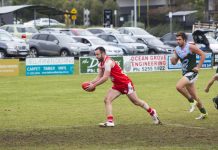 By MARK HEENAN GEELONG Amateur fought off a gutsy first half Grubber challenge to overrun Ocean Grove by 21 points in their round 10 clash...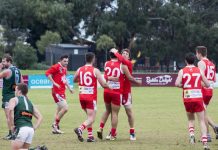 By MARK HEENAN OCEAN Grove senior coach Wayne Walsh says the Grubbers' BFL finals hopes are not out of reach despite an indifferent 3-7 record...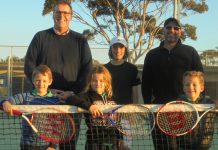 OCEAN Grove Tennis Club has both eyes on the future after unveiling a 10-year plan recently. The club already boasts 350 senior and junior members,...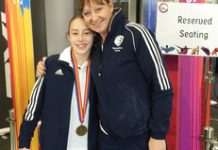 Talented young gymnast Mila Blyth completed a successful week at the Australian Championships in Melbourne. The former Ocean Grove Primary School student, who is now...