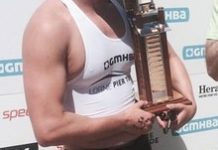 By Mark Heenan SIX-time Pier to Pub winner Sam Sheppard says he is delighted to be an ambassador at the inaugural Ocean Grove SLSC open...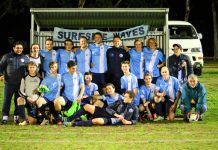 Mens Div 2 South Semi Final 1 CALM conditions as the Waves met the Ducks for the twilight game at Shell Road. Both sides started brightly,...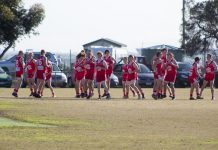 THE gallant Ocean Grove under-18 Colts 2 season ended with a 51-point preliminary final Division 4 loss to the combined Bannockburn/South Barwon team on...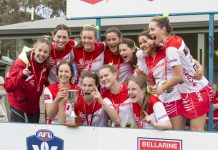 By Claudia Britt OCEAN Grove's 15 & Under Division 5 team won its grand final last Friday night, defeating Bannockburn 23 to 16. The team...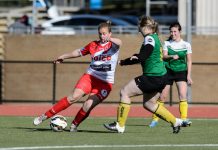 Women's Division 1 - Deakin 4 vs Surfside Waves 0 Another great effort against a skillful and fit Deakin side and a sad farewell to...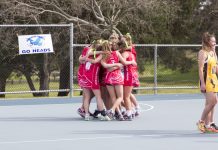 THIS is the moment that anyone who plays competitive sport craves - the moment you realise you have won a premiership. Ocean Grove's 17...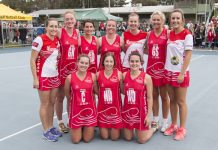 Ocean Grove's brave home-grown B Grade netball side rattled the Ammos cage in the grand final on Saturday and played a fantastic team game...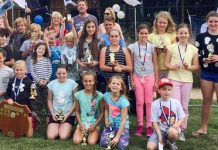 OCEAN Grove Barwon Heads Little Athletics Club was established in 1971, and has an outstanding record of personal achievements and team spirit. The great thing...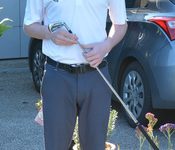 By Justin Flynn OCEAN Grove golfing sensation Ben Henkel is a young man with a determined outlook. The 15-year-old, fresh from victory in the Stuart Appleby...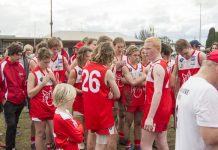 OCEAN Grove suffered a heartbreaking one-point loss to Geelong Amateur in the grand final of under-16 Division 2 held at Windsor Park, Norlane. The Grubbers...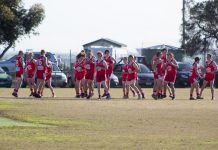 OCEAN Grove under-18 Colts 2 secured a thrilling six-point win over fast finishing opponents Drysdale in their Division 4 elimination final on Saturday 20...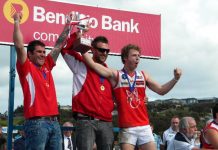 By MARK HEENAN EXCLUSIVE AN Ocean Grove Football Club under-18s triple premiership coach has emerged as a genuine candidate for the club's vacant senior coaching position....