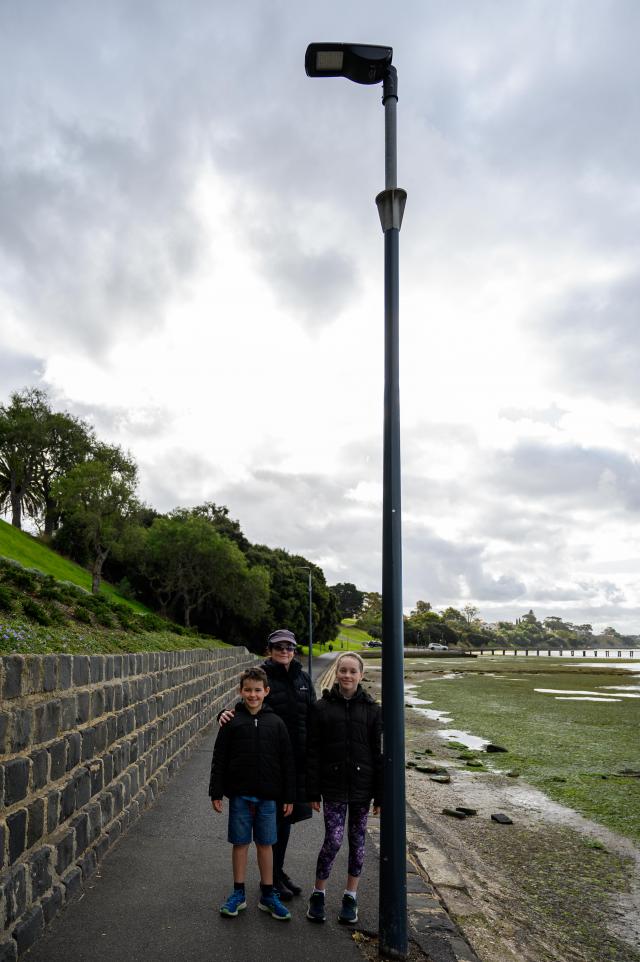 A $92,000 City of Greater Geelong-funded project has resulted in a lighting upgrade on the Bob McGovan Path.
The project has created an improved experience for community members travelling alongside Geelong's Western Beach, the city said.
The shared path received 51 streetlights replaced with new poles and brighter, more energy efficient and longer lasting LEDs.
The Bob McGovan Path runs along the Geelong Waterfront from the Western Beach Boat Club to Rippleside Park.
Mayor Peter Murrihy said the lighting upgrade would benefit active transport users – including walkers, runners and cyclists – for many years to come.
"The path is highly popular with both locals and visitors, forming a key part of our iconic waterfront," Cr Murrihy said.
"The new light poles look outstanding and the LED lights have made the path more appealing to travel on at night."
Cr Eddy Kontelj, of Brownbill Ward, said the lighting upgrade had been funded by council in response to community requests and would bring benefits on several fronts.
"The lights are now much brighter and more efficient, meaning this project is great for community safety but also helps the Council work towards its environmental and economic sustainability aims," Cr Kontelj said.
The city is progressively switching all of Greater Geelong's 25,000 streetlights to LEDs, which are around 85 per cent more efficient than traditional streetlights.
This is a key action in the Council's Climate Change Response Plan, which sets a target of reaching net zero emissions in the city's operations by 2025.