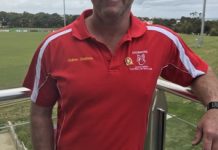 By Mark Heenan LOYAL Grubber Paul Featherby was made a life member at the Ocean Grove Football Netball Club annual general meeting on Sunday 23...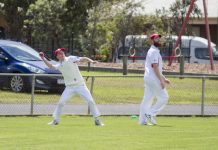 By Justin Flynn OCEAN Grove's B Grade side enjoyed a comfortable win against cross-river rivals Barwon Heads. With the weekend of cricket affected by heavy rain...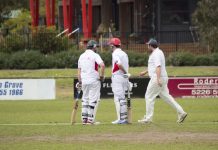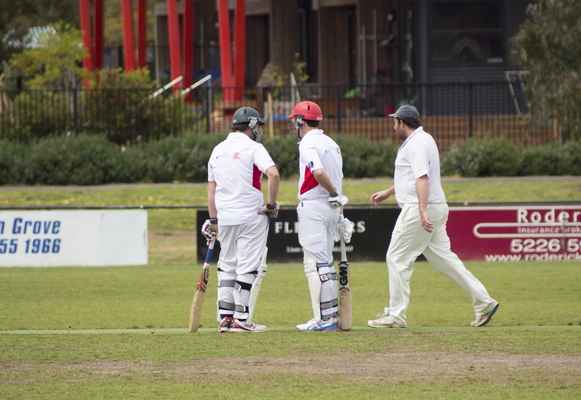 OCEAN Grove Cricket Club playing coach Paul Jubber's four-wicket haul proved a masterstroke in the Grubbers' 30-run two-day victory over neighbour Barwon Heads on...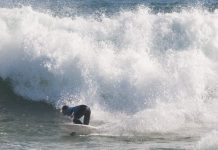 THE return to the 13th Beach Boardriders Club season saw a 3ft-4ft jumbled swell with light to moderate onshore winds. The under-16s and under-18s handled...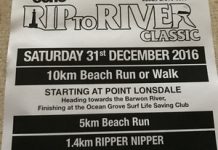 PREPARATIONS are ramping up for the 37th Rip to River Classic which takes place in a little over two months. The iconic beach run,...
THE Bellarine Bears have just started a new summer season of junior T-ball and baseball. The Bears are on the lookout for more under-12s and...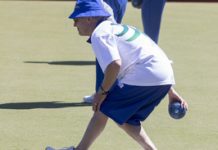 OCEAN GROVE BOWLS OCEAN Grove started the new season with a bang against last year's semi-finalist Queenscliff and it was the debut players that stood...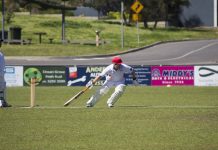 By Mark Heenan OCEAN GROVE CRICKET A GRADE COLLENDINA cruised to a six-wicket one-day A Grade victory against cross-town rivals Ocean Grove thanks to a match winning...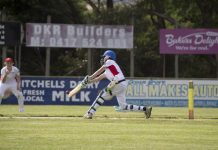 OCEAN GROVE JUNIOR CRICKET Under 17: Ocean Grove 2/135 def Queenscliff 1/79 OCEAN Grove started the season well with a big win over Queenscliff at its...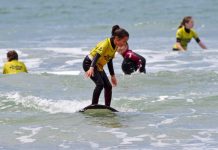 ONE of the most exciting and fun programs of the year, Surfing for Girls, is back in 2016 and will be coming to Ocean...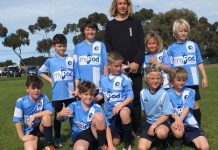 YOUNG Kian Major, centre, won the Brian Burgess award at the recent Surfside Waves presentation night. The budding young footballer also coached the under-11 Miniroos...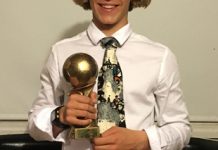 THE Surfside Waves Soccer Club held its senior presentation evening in the plush new pavilion which meant the club was able to host its...