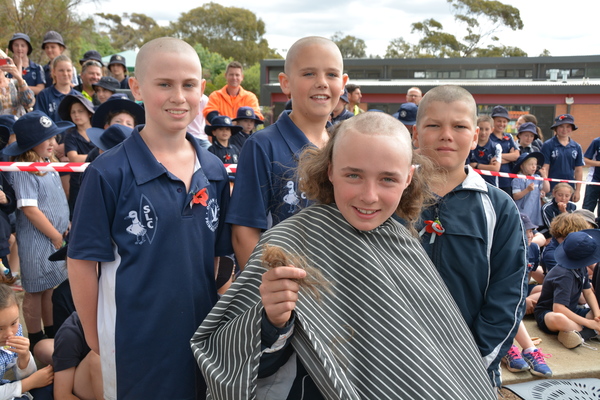 Four Ocean Grove Primary School students took part in the World's Greatest Shave to raise money for blood cancer.
Assisted by Park Lane Men's Hairdressing, Tyrone Brache, Miller Keck, Brodie Styles and Thomas Staehr let the clippers take control and have raised around $3000.
Cheered on by the entire school, the boys came through it with bare heads.
Someone even threw in an extra $50 is Thomas' dad Clinton had his head shaved, which he duly obliged.