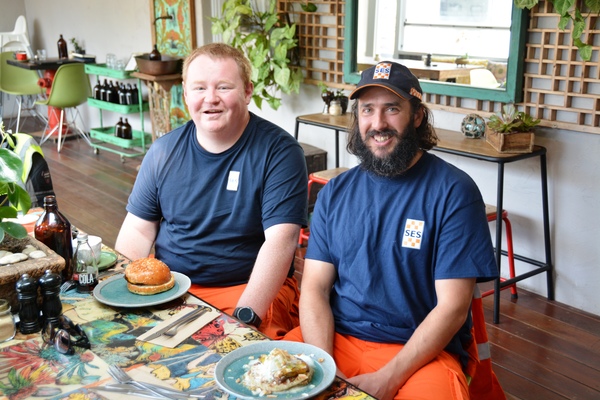 By Justin Flynn
Two local SES volunteers will abseil down a 27-floor Melbourne CBD building all in the name of charity.
Ocean Grover Jade Hisco and Nathan Street from Armstrong Creek are getting involved in Anglicare's Altitude Shift to help raise money for foster children.
It's Nathan's sixth Altitude Shift and while Jade has abseiled before, the trek down the St James building will be his first. The event has been running for six years and Nathan is the only person in the state to have participated every time.
"The reason I got involved is that I love abseiling and it aligns with the values of the SES in that we help people when they need help so this is an extension of that," Nathan said.
"Foster kids should just concentrate on being kids. Jade and I have been mates for a very long time and we decided to get involved."
The Altitude Shift is a daunting 113-metre abseil in the heart of the CBD.
"You can see everything up there," Nathan said.
"It's one of the best views of Melbourne you'll ever get. You get to see the tops of all these buildings that you normally wouldn't get to see. You get up there and the adrenaline is pumping."
The aim of Altitude Shift is to get people to face their fears because foster children face fear every day.
"It's for a good cause with the added bonus of being able to jump off a building that you normally wouldn't be allowed to," Jade said.
Nathan has been an SES volunteer for 15 years and Jade for six.
The good mates were both from Werribee, but in a strange twist of fate, moved to the area separately at around the same time.
"I joined because it was a good way to meet people and help people at the same time," Jade said.
Altitude Shift is limited to 200 participants and each person needs to raise a minimum of $850.
To help the lads on their quest, go to altitudeshift.org.au and search for their names.