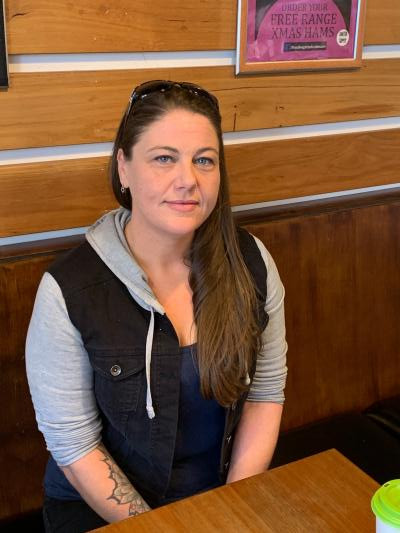 By Justin Flynn
Jodi Rodgers is encouraging others to ask for help.
The Leopold mum of three was stood down from her job as a cleaner when COVID-19 struck, but has found solace in the Bethany Community Support Group.
It's not the first time Jodi has used Bethany's services. Bethany offers support for many problems including financial, relationship and disability services.
In 2008, Jodi broke up with her partner and was left to raise her son alone.
Bethany stepped in with counselling, treatment for her son, who is now nearly 14 and has attention deficit hyperactivity disorder (ADHD), meals and help around the house.
"It's not just about food, it's not just about money, it's about having someone you can talk to, getting linked in with counsellors that specialise in what you're going through at that time," Jodi says.
"They are just awesome. They would take him for an hour or two, take him to the park or even just sit out the back with him and sing with him and blow bubbles, just so I could get my house clean, just so I could have a coffee and a cry out the front so he couldn't see me."
Jodi got back on her feet and was able to provide for her three children, who turn 14, 12 and 7 in the next three months.
"There were years where I didn't need their services at all," she says.
"I had two jobs and was on my feet and was getting through."
But COVID-19 hit and Jodi had no hesitation to go back to Bethany for help.
"They come in with a pre-set system and ask 'how can we help you?'," she says.
"They don't say 'we're going to do this, you have to do that'. They always ask 'how we can help you at that time?' and there's no judgement."
Jodi's message is clear – there is nothing wrong with asking for help.
"Everyone goes through bad times," she says.