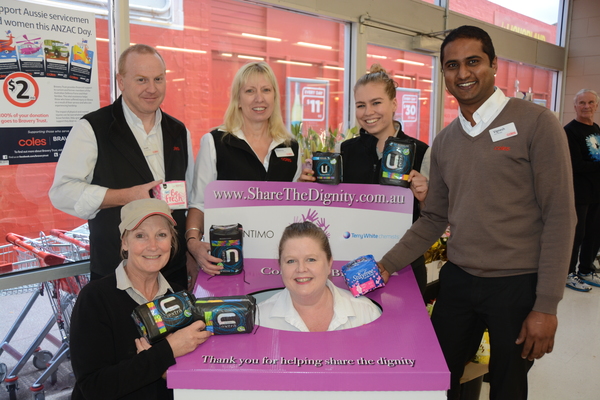 By LUKE VOOGT
TWO Ocean Grove stores are encouraging shoppers to support homeless and at-risk women, through new charity Share the Dignity.
Coles and the local branch of the Australian Hearing will collect donated sanitary products this month, to do donate to 20 organisations around Geelong.
Geelong Share the Dignity co-ordinator Cara Ellis said some women are choosing between sanitary items and food.
"It's a choice they shouldn't have to make," she said.
"There's a whole lot of homeless people in Geelong that people don't even know about."
One of the groups Cara will distribute to is new women's refuge, Geelong Inclusive, which was completed recently after six months work.
"Share the Dignity has really gotten behind them," she said.
"There is not enough out there for victims of domestic violence."
Ocean Grove Coles customer service manager Deanne Humm reckons charitable locals will get behind the project.
"The OG community is really good at supporting things like this," she said.
Brisbane personal trainer Rochelle Courtenay founded Share the Dignity last year, after reading an article about homeless women without sanitary items.
She decided it was something she didn't want her daughters to read about 10 years from now.