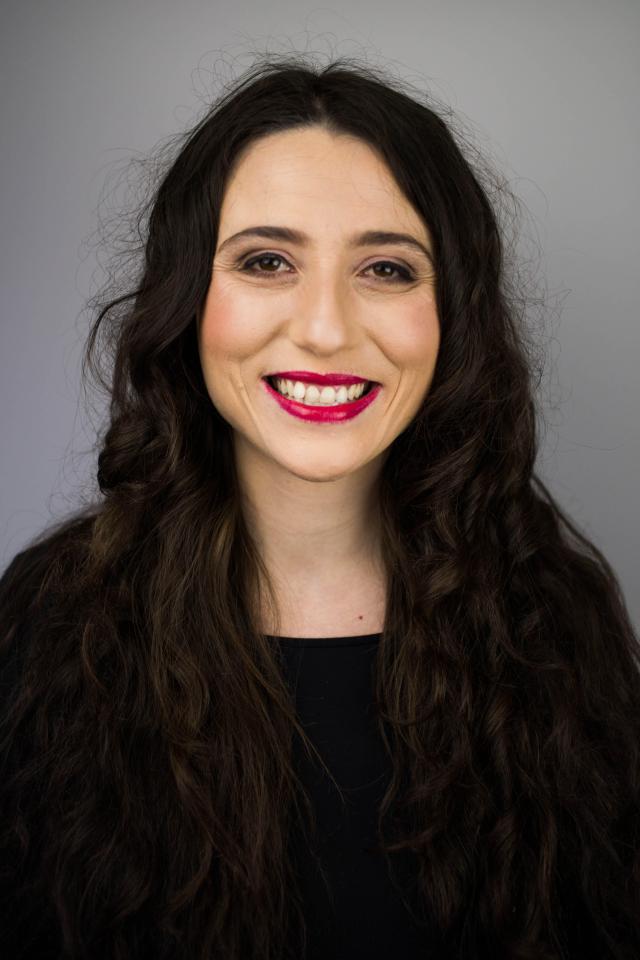 Matt Hewson
The conversation around domestic violence and abuse has been steadily gaining momentum over the past decades, and depictions in popular media have reflected the tragedy and misery of the issue. Matt Hewson spoke to author Franca Di Pietro about her novel that tackles the issue.
When Franca Di Pietro began working on the idea that would become her first novel, 'Life with a Psychopath', she knew that not only did she want to tackle the topic, she also wanted to bring a sense of hope and positivity to the book.
"I'm so interested in the topics of stalking, obsession, domestic violence, and I really wanted to get important messages out there to people," Ms Di Pietro said.
"It's really topical at the moment and I thought it'd be a great idea to write about somebody involved in a relationship like that.
"A lot of books I've read around this topic focus on all the bad things that happen. And that's discussed in my book as well, but I wanted this to be a positive message to people involved in this sort of situation, or who know somebody who is.
"So I haven't made it too dark. I don't want to give too much away, but this story's more about triumph."
Ms Di Pietro has been in love with writing since primary school, originally conceived the novel as a collection of short stories loosely based on people's experiences she'd observed and heard anecdotally.
But as her work gathered steam around the start of the COVID-19 pandemic she decided the ideas could work even better combined into one compete story.
"I was inspired to write about this by knowing people that have been involved in relationships like this, things I've witnessed," Ms Di Pietro said.
"It's been a work in progress for about four years. I started writing it in dot points, looking at people's situations and turning fact into fiction.
"In 2020 I started to get a bit more serious, and I thought, I can probably grab all of that information I want to get out there and turn it into a novel.
"I thought that if it was all about one character people might be more interested in it, more likely to read it and maybe get the help they need."
Ms Di Pietro will hold her first author talk on Thursday, August 11 at the Corio Library, and said she is thrilled about the event.
"I am feeling slightly nervous, but also very excited as well," she said.
"I'm looking forward to talking about what motivated me to write the book, about the characters and their behaviours, the meaning of the cover of the book. And I'll do a few readings from it as well.
"I've got a couple of library talks coming up, but when I approached Geelong Regional Libraries they were the first ones who were interested.
"It's been difficult getting library talks because of COVID, a lot of places are doing stuff online. They're not having in-person stuff or they're just starting them up, so it was really good to have Corio Library say 'come on board'."
During the presentation Ms Di Pietro will delve into her process as a debutante writer and especially her experiences with the publishing side of the industry.
"The publishing process, finding a publisher, working with an editor, getting people to review your work, going on sale, marketing your work, it's a really big process," she said.
"I was totally unaware of that, being a new author. And it's not until you go out there and start doing your research that you find out about all this stuff.
"When you start you have these big dreams of writing a book, marketing it to a bunch of publishers and getting a traditional contract.
"But there are so many ways to publish your book nowadays, which I think is a really positive thing, especially for new authors."
Ms Di Pietro had nothing but praise for the publishing company she landed with, Sid Harta Publishers.
"Sid Harta specialises in new authors, so basically you go through the entire process with them," she said.
"They assess your work, you work with a senior editor, they do cover design with you, give you a proof-reader, source people to review your book, all of that.
"It was all there for me. I would really strongly recommend Sid Harta to new authors because that learning process for me was gold."
Ideally, Ms Di Pietro hopes that her book can help people in domestic abuse situations find the help they need.
"These situations are quite common, but a lot of people don't talk about it for a mixture of reasons. The main character Carmella can represent every woman, that's part of the message," she said.
"She can be anybody. It could happen to me, a friend, a family member, anybody. She's aware of what's happening to her, she just doesn't know how to get out.
"At Corio Library I also want to touch on the support services that are out there for people and the organisations that offer support for people in domestic violence situations."
Register your interest to attend Franca Di Pietro's author talk at Corio Library at events.grlc.vic.gov.au/event/6673751.