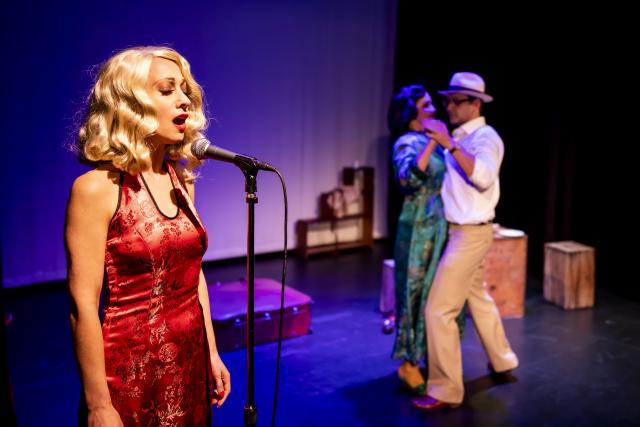 Matt Hewson
Julie Foenander traces the conception of her play 'Lost in Venice' to a specific moment when she was making a pie some years ago.
Ms Foenander, member of Raconteur Productions, cabaret and circus show performer, and former stage magician, had always known that her grandfather was a good friend of Pampas Pastry founder Bert Haynes, but didn't know many details of their friendship.
"Every time we went to the supermarket and saw Pampas pastry my mum would say, 'Oh, you know your grandfather was best friends with the man who invented that, and he died in Italy'," Ms Foenander said.
"I was making a pie one day with Pampas pastry and I decided to Google it. And there's nothing about the history of Pampas pastry, the brand or the company, or what happened to the person who invented it. And I thought that was really strange."
Thus began a journey that Ms Foenander describes as "like opening Pandora's box"; she heard many stories about the men and their lives and discovered footage and slides of the trips her grandfather and Haynes went on, which feature heavily in the play.
"It started off as, this is going to be a nice play, it'll have some singing in it, I'll play my grandmother and my partner will play my grandfather," she said.
"And then it took a bit of a turn. There's a lot of commentary in there now as well, about the safari style of travel that wealthy people engaged in back in the 50s and 60s, and very much the whole cultural appropriation and white saviour sort of thing that went with all that.
"It really delves into the relationships between men and women, between men and men, and women and women, and also Australian culture back then compared to Europe."
'Lost in Venice' will be performed Saturday, August 6 at the Potato Shed, Drysdale.