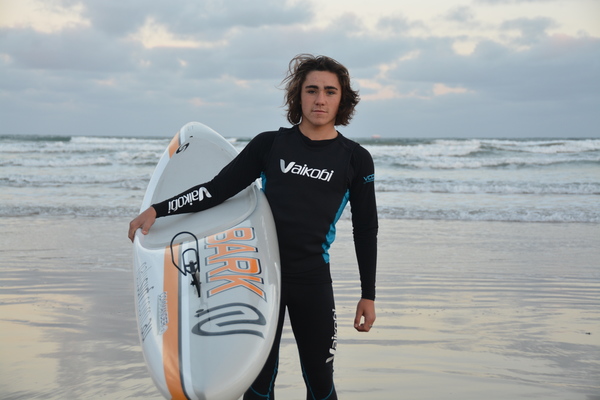 By Justin Flynn
Jolyon Simpson is about to paddle 53km between two islands in Hawaii against competitors almost twice his age.
The 15-year-old Ocean Grover has qualified for the Under 29 event in the Molokai 2 Oahu Paddleboard World Championships on 29 July and will paddle between Molokai and Oahu and is the youngest solo entrant.
Jolyon will represent Australia as a solo athlete and can't wait for the trip, but it will come at a cost.
He received a new board for Christmas and the financial restraints of the trip to Hawaii are massive. Every entrant must have a chaperone boat for the 53km journey, which will cost around $2000 just by itself. Then there's airfares, accommodation and all the associated costs.
"I got a new board for Christmas so I'm not getting anything for birthdays or Christmases for the next five years," he told the Voice.
Jolyon paddled with Ocean Grove Surf Life Saving Club, but then became interested in marathon paddling.
"I got on the board after doing a couple of endurance races and thought 'I could do this'," he said.
Asked whether he felt nervous or excited about paddling in the open water in some of the world's roughest seas, Jolyon said "a bit of both".
"I train pretty much every morning and night and at weekend I'll get a long paddle in," he said.
A long paddle will usually involve Point Roadknight to Cosy Corner, but Jolyon will ramp it up in the coming weeks.
Jolyon would love your help to get to Hawaii. He has 1263 followers in Instagram and 756 Facebook friends and is open to any businesses wanting to sponsor him.
"I'd love it if anyone could assist in merchandise and sponsorship and will endorse anyone by tagging them in my social media and endorsing a product wherever possible," he said.
Email Jolyon at jolyonsimpson@gmail.com.