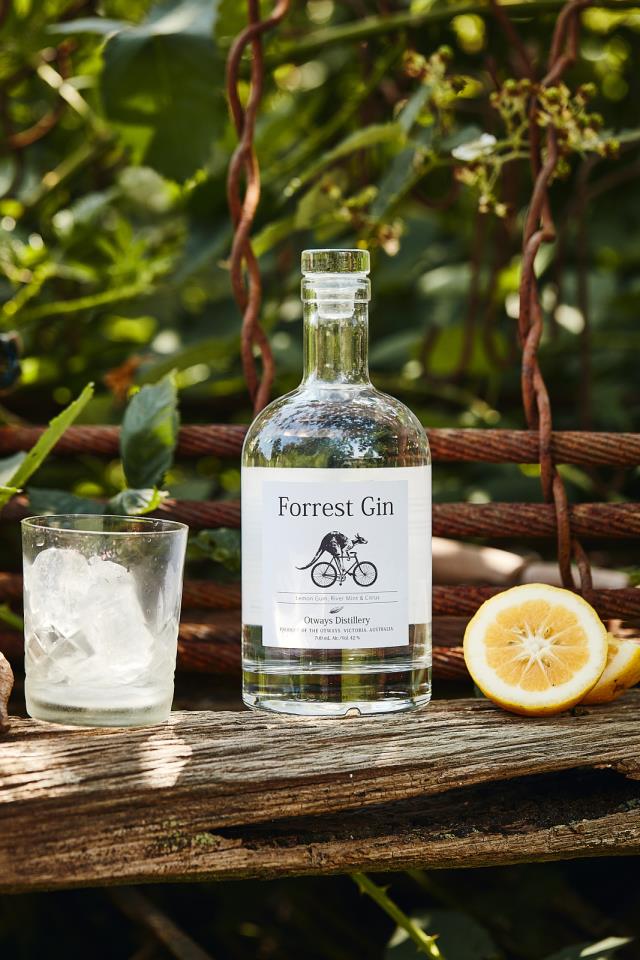 Elle Cecil
With time off over the festive season and beautiful weather shining upon us, make the most of the beautiful Bellarine and Surf Coast this summer – check out some of the region's finest breweries, wineries and distilleries.
Noodledoof Brewing and Distilling Co – Koroit
You won't find many noodles at Noodledoof, what you will find is some seriously good brews. This craft brewery and distillery is found in a refurbished motor garage in the little village of Koroit. There's something for every taste here, whether you're a beer connoisseur or gin junkie. Noodledoof's gins are a collaboration with the local Aboriginal corporation Worn Gundidj and they hero Indigenous botanicals such as correa alba, lemon myrtle and mountain pepper. The beers change seasonally, so there's always something new to discover. They've also got a stacked menu of hearty comfort food to soak up all those drinks.
Otways Distillery – Forrest
High in the hinterlands, this micro distillery is doing brilliant things with gin. These organic spirits showcase the flavours of The Otways, with locally sourced and foraged ingredients. The crew don't stop at gin. They also whip up small batch vodka, limoncello, blood orangecello and a grappa-style moonshine. The Otways Distillery spirit and ready to drink range is available at the Forrest General Store.
Brown Magpie Wines – Modewarre
You'll find Brown Magpie Wines overlooking Mount Moriac, in the Surf Coast hinterlands just outside Geelong. The wines are handcrafted and wholly estate made, with grapes grown in the nine hectare vineyard. The boutique winery opens its cellar door seasonally for wine lovers to come in and taste the award-winning cool climate wines. Afterwards, enjoy a glass on the terrace and keep an eye out for the winery's namesake rare brown magpie.
"Heroes" Vineyard – Murroon
Another stop on the Otway Harvest Trail, "Heroes" celebrates organic wines and sustainability. And yes – that name is a nod to David Bowie! The vines are unirrigated and organically grown with no synthetic pesticides. Wines are made with minimal intervention, resulting in premium cool climate wines. The cellar door is open on weekends from December to Easter and is kid and pooch friendly. Pick up a bottle of their zingy Deeds Not Words sparkling rosé, we think Bowie would approve.
Suffoir Winery, Brewery and Distillery – MacArthur
All the good things in life have collided to create this one-stop bevvy shop in MacArthur. This working farm is home to a family-owned and run boutique micro-winery, brewery, cidery, distillery and cellar door.
All their drops are produced on-site in small quantities, so every visit can be different. Pull up a seat at the cellar door for a tasting (gin, craft beer or wine, the choice is yours) or settle in with a cheeseboard. It's a must-visit when heading to nearby Budj Bim National Park.