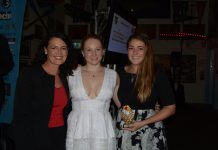 SURF lifesaving folk, locals and the region's political dignitaries turned out for the Ocean Grove SLSC annual presentation awards night at The Dunes Cafe...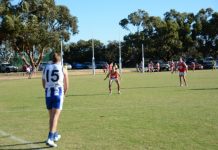 By MARK HEENAN OCEAN Grove senior captain Kelly Williams is confident the Grubbers can overcome their 'form slump' after the club's 25-point loss to Anglesea...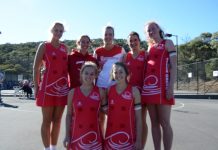 By JUDY OLLIS Ocean Grove took on Anglesea in sunshine with a touch of wind and some very close encounters across the senior grades. A Grade...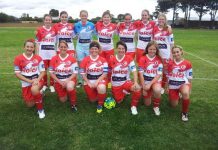 Copy supplied by Surfside Waves Women's Division 1 Geelong 0 Surfside Waves 4 SURFSIDE Waves Women's Division team continued their fantastic season to date after they...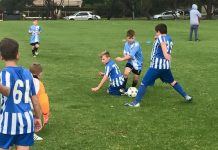 THE Southern hub descended on Shell Road Reserve on Sunday 1 May for a festival of soccer in the rain, wind and sun. Over...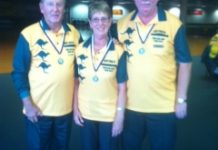 Compiled by Matt Flapper AFTER 14 years and six runners-up medals, the Victorian Men's state side captured the most prestigious team event on the national...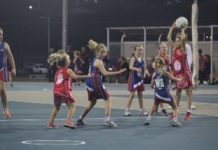 SOME action photos from Ocean Grove Netball Club's junior Tuesday night competition under-11 clash against Queenscliff. Ocean Grove Netball Club was on hand to take...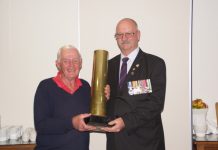 AFTER a hard-fought competition, Hamish MacGowan and Trevor King took the honours in Barwon Heads Golf Club's annual Anzac competition. Hamish won the Services Cup...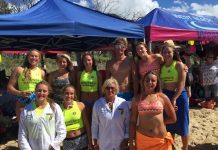 By MARK HEENAN OCEAN Grove SLSC head coach Sonia Kinsey says the club's young talent are keen to improve on their performances at next year's...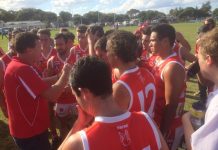 By MARK HEEENAN A SIX-GOAL final term blitz ensured Barwon Heads cruised to a comfortable 46-point win over Battle of the Bridge rivals Ocean Grove...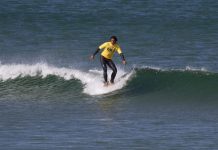 THE remaining round one heats of the Victorian Longboard Titles will resume at Point Impossible on the 14-15 May weekend after this month's opening...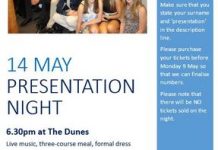 OCEAN Grove Surf Life Saving Club's night of nights takes place at The Dunes on Saturday 14 May. The end-of-season senior awards presentation night...