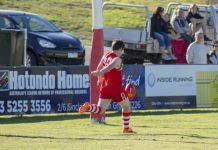 WITH great anticipation, the Cobra boys, coaches, parents and committee members kicked off the 2016 season with a record number of teams, including the...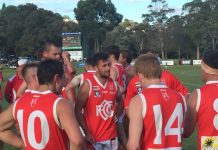 By MARK HEENAN OCEAN Grove coach Wayne Walsh says the Grubbers need to execute their skills better against the BFL's elite following a heavy loss...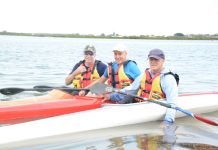 OCEAN Grovers Ralph Wright and Terry Poole earned medals at the Australian Canoe Marathon Championships on the Gold Coast last month. Ralph teamed up with...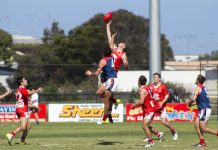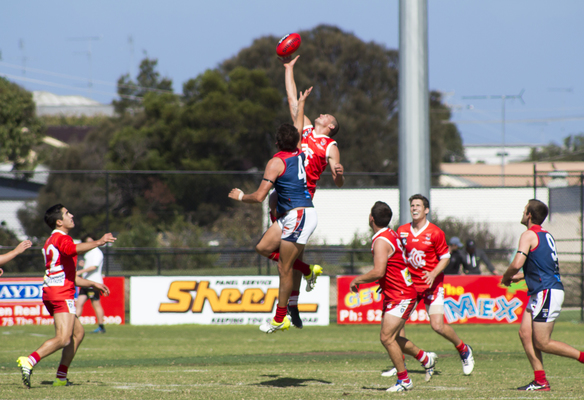 THE Grubbers came to light with their second straight victory at their new Shell Road home, defeating Portarlington by 38 points on 2 April....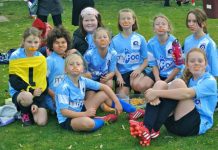 THE Surfside Waves junior numbers have grown remarkably in the past four years. The junior players now form the biggest sector in terms of numbers...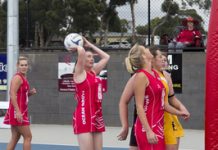 OCEAN Grove A Grade started the 2016 netball season at Shell Road against a new-look Drysdale line-up, with some promising junior talent emerging. However, it...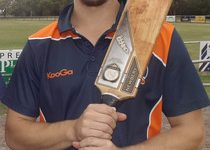 by JUSTIN FLYNN COLLENDINA Cricket Club co-captain Corey Walter won the prestigious Ray Menzies Medal awarded to the best player in the Bellarine Peninsula Cricket...

OCEAN Grove runner James Dalton claimed a major triumph after he took out the 8km Sheepwash Classic in Barwon Heads on Saturday 26 March....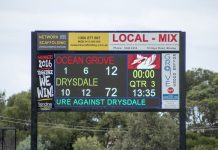 VOICE photographer JAMIE CULLUM captured the excitement of the official opening of competition points of Ocean Grove's Shell Road sporting precinct on Easter Saturday. A...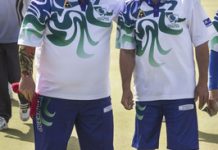 THREE Ocean Grove Pennant sides have enjoyed the ultimate glory as the bowls season comes to a close. The minor premiers were slow to bounce...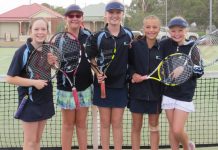 By JEN FRANKS IT has been a very successful summer season at Ocean Grove Tennis Club with seven junior teams playing in grand finals. Three teams...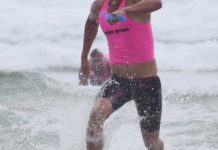 OCEAN Grove competitors performed exceptionally well across the two days of competition with their junior under 17 boys and girls teams taking home the...