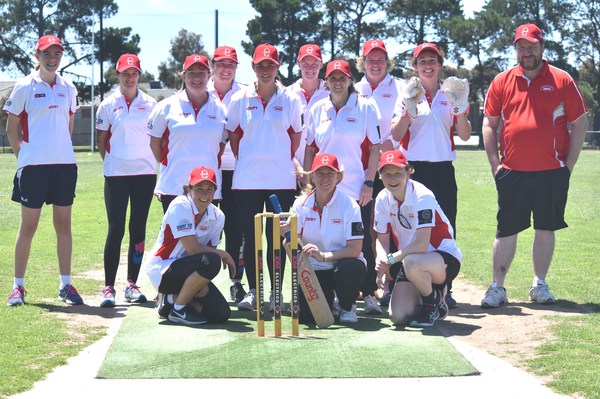 By Mark Heenan
Ocean Grove Cricket Club inaugural senior women's cricket team made a dream start to its first ever competitive T20 match.
The Grubbers defeated Leopold by 154 runs in their Round 2 Geelong Cricket Association Women's T20 South competition game at Leopold.
New Ocean Grove Cricket Club senior women's coach James Nessel said there was a high level of excitement and anticipation before the club's first ever match.
"They are very keen to go – we have got a full team of players ready to go and it is very exciting," Nessel said.
"I have been coaching cricket for a long time and I have seen a lot of girls who haven't made the elite level finish up cricket at their junior journey.
"I am really excited to be part of what I hope will be the start of a very strong competition in Geelong."
THE Grubbers excelled after being sent into bat by Leopold with openers Michelle Cameron (31 retired) and Alana Kot (42 retired).
Middle order trio Andrea Frankpitt (22 retired), Tanya Taylor (21 retired) and Danielle Vigilante (21 retired) compiled valuable runs.
In fact the Grubbers only lost two wickets to finish at 2/187 from 20 overs.
In reply, Leopold proved no match for the Grubbers, the Lions were all out for 33 from 8.4 overs.
Bernadette Giblin snared 4/2 from 1.4 overs in her side's big win, while Alana Kot took 2/2 from 2 overs.
Ocean Grove, which was awarded six points following its bye in Round 1, sat on top of the ladder after two rounds in the nine-team wider Geelong region competition.
The Grubbers will play their home games at Ocean Grove Memorial Recreation Reserve on Sundays.