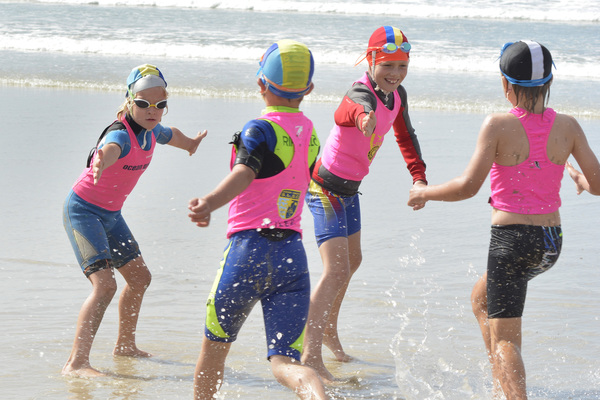 MORE than 1000 state elite junior lifesavers collectively took part in two huge days of Life Saving Victoria nipper competitions held across the weekend at Ocean Grove beach on Saturday.
Hundreds of Ocean Grove SLSC nipper competitors were among the 1200 plus junior state wide participants in the LSV Junior State Carnival.
Local and state wide nippers backed up at the LSV Western/Surf Coast Victorian junior event on Sunday, which was a qualifier for the 2016 Victorian Junior Championships.
OGSLSC president Steve Peatling said it proved why Ocean Grove was chosen as a successful location to host for back-to-back days of competitions.
"That was shown by numbers that attended how popular Ocean Grove based carnivals are," Peatling said.
"Location wise, Ocean Grove is a fantastic location it is pretty central location for everybody. For a junior carnival like this, Ocean Grove is still a reasonably safe beach, I think that has got a lot to do why this beach is so popular when we run a carnival."
Up to 200 local club volunteers helped out both days across the weekend, while more than 150 Ocean Grove SLSC nippers participated in two days of competition.