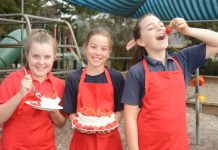 By LUKE VOOGT WALLINGTON Primary School students have been busy sewing, crafting and creating strawberry themed-goods for the 32nd Wallington Strawberry Fair this Sunday. The goods...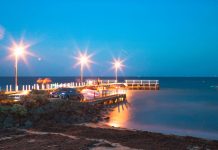 WHAT'S not to love about St Leonards? In a world that's spinning at ever increasing speeds, the gorgeous coastal hamlet of St Leonards takes you...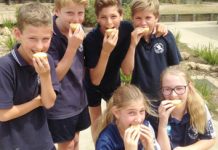 By LUKE VOOGT IT'S all apples at Ocean Grove Primary School this week as students prepare for the annual Apple Fair. The kids have been having...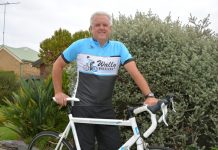 By JUSTIN FLYNN JEFF Shiels will don the lycra for the Wally Wheelers in the annual MS Melbourne Cycle on Sunday. The Ocean Grover is riding...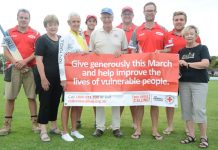 By LUKE VOOGT LOCAL Rotarians joined forces with the Ocean Grove Cricket Club and cyclists yesterday, as they began their yearly Red Cross Appeal. Event co-ordinator...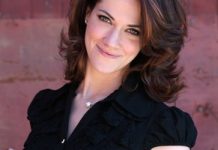 NEWINGTON Homestead will celebrate the 21st anniversary of the Ocean Grove Cup this Saturday with a big band and big night of jazz. Not only...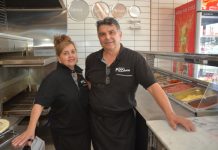 SEASIDE Pizza and Pasta is one of the new kids on the block in Ocean Grove. Open seven days a week and providing delicious pizza...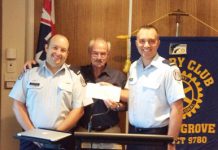 By LUKE VOOGT OCEAN Grove Rotary Club donated $1500 from its latest Sunday market to the Ocean Grove Fire Brigade this month. Club member Gillian Morgan...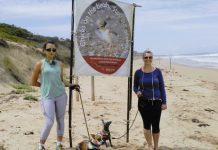 By LUKE VOOGT Self-confessed "plover lover" John Murray was jumping with excitement last week as Ocean Grove welcomed three new chicks at 6W beach. John saw...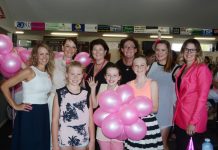 PINK was the colour of the day at Ocean Grove Memorial Reserve earlier this month. Ocean Grove Cricket Club held a 'Pink Stumps' day during...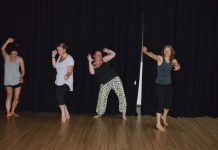 THE international dance phenomenon, No Lights No Lycra (NLNL), has come to Ocean Grove. Launched in Melbourne seven years ago, NLNL is a casual, free-form...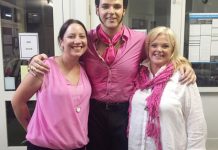 By LUKE VOOGT ELVIS impersonator Jack Gatto performed to a sold out crowd in Ocean Grove last month, raising almost $3000 for cancer research. He donated...