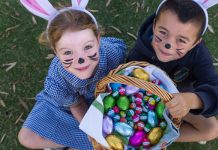 BARWON Heads Primary School once again showcased its community spirit with its annual mega fund-raiser - Easter Fun Fair held on Easter Saturday. It was...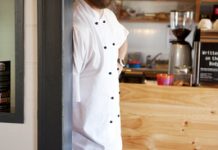 THE front yard at the Shack Dining Co. in Barwon Heads is the perfect place to enjoy your autumn mornings. Casual coastal dining starts with...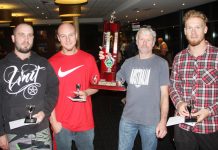 ALL Makes Automotive proved once again to be the best community bowlers in Ocean Grove by taking out the Ocean Grove Bowling Club's Community...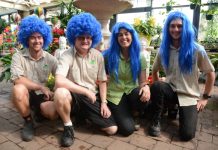 By LUKE VOOGT VAN Loons will offer some garden "re-leaf" next month with a weekend supporting depression charity Beyond Blue. It's the second time the nursery...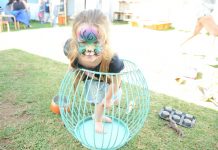 LOCAL mums and tots got behind the Royal Children's Hospital at Hello Birdie on 23 March, raising much-needed money for its Good Friday appeal. Nikki...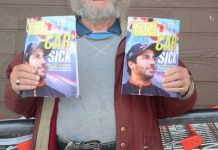 By LUKE VOOGT THE Big Issue seller Peter Hodge returned to The Terrace this month, thanks to a campaign by Ocean Grove residents. Pete said locals...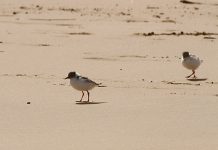 By JEN CARR THERE'S been so much happening over the past few weeks, I can hardly keep up with it all. At least there has been...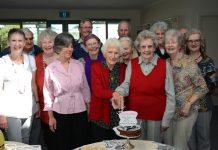 By LUKE VOOGT LOCAL wordsmiths rejoiced as the Ocean Grove Poetry Appreciation Group celebrated its 25th birthday at the Uniting Church on 18 March. In a...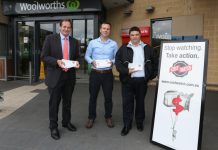 LOCAL state politician Simon Ramsay stopped by Ocean Grove on 15 March to promote the Liberal Party's "Costwatch" campaign. The Member for Western Victoria...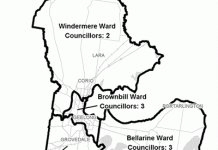 THE Bellarine could have its own ward by October, after the Victorian Electoral Commission (VEC) released recommendations for a council restructure. The final report, released...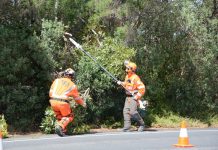 By LUKE VOOGT STRONG winds wrought havoc in Ocean Grove and the Bellarine on 18 March, felling several trees and causing traffic hazards on major...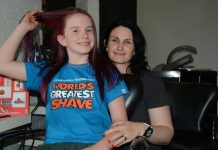 BY LUKE VOOGT OCEAN Grove's Eliza Ansell added a rainbow of colour to her hair this month, raising $1,522 for leukaemia research so far in...