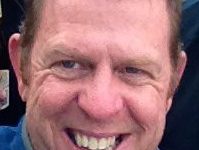 A GEELONG man has created an online resource which will allow Ocean Grove and Bellarine shoppers to help local farmers battle discounted supermarket milk. Patrick...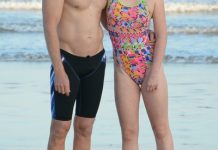 By LUKE VOOGT OCEAN Grove bricklayer Travis Lamb and his daughter Maddie will take on the cold waters of the English Channel this July. Travis said...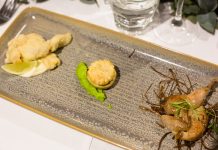 FOLLOWING on from the success of a seafood dinner late in 2015, the Ocean Grove Hotel hosted another spectacular night on 26 May, with...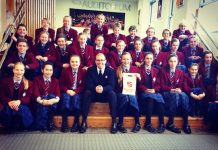 By LUKE VOOGT CHRISTIAN College was a shining light for the Salvation Army - after a disappointing first weekend of its annual doorknock in the...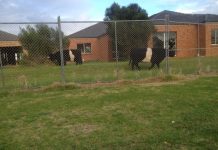 By LUKE VOOGT THE failed retirement village in Collendina has some new residents, though probably not who the original owners intended. Several cows took up residence...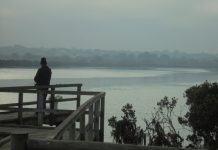 THE second day of winter brought another cold morning and a Voice reader sent us this pic of a lone angler trying his luck...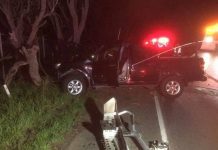 POLICE are investigating whether a man was thrown from his ute after an early morning crash on Grubb Road. Bellarine SES controller Dion Henderson said...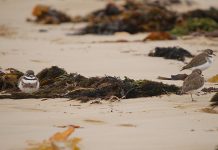 Jen Carr, jennifer.carr6@bigpond.com For the first time in months, I haven't been out and about much, due to a combination of work and family commitments...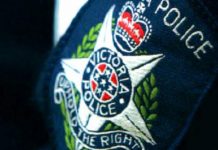 By LUKE VOOGT GEELONG police recently arrested a suspect over a spate of burglaries in Ocean Grove late last month. Police arrested a 19-year-old Grovedale man...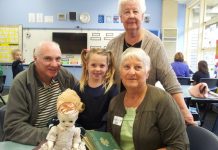 MORE than 60 grandparents travelled from far and wide for Ocean Grove Primary School's Grade 1 Grandparent Day on 17 May. Grandparents caught the train...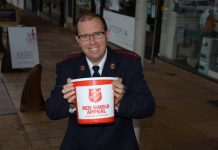 BELLARINE Salvation Army Captain Peter Hobbs is urging Ocean Grove residents to open their hearts and wallets for the Red Shield Appeal this weekend. Peter...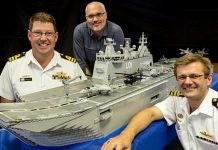 By LUKE VOOGT LONG-time Lego enthusiast David Low is getting excited for Queenscliff Bricks this month. The 50-year-old IT expert from Ocean Grove renewed his love...