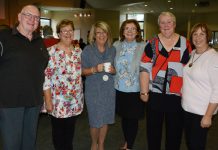 By LUKE VOOGT THE Ocean Grove community came together on Thursday 19 May to fight cancer, raising a record $3700 at Wave's Biggest Morning Tea. The...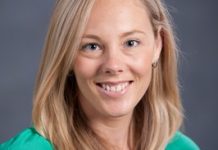 BELLARINE Osteopathic Centre is a brand new osteopathic clinic dedicated to lifetime health and wellness for your mind, body and spirit. Principal practitioner Samantha Palmer...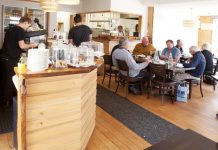 THE weather is turning cooler and that's when we all tend to enjoy a warming cup of coffee or snack. Napona is the place to...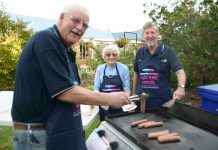 BARBECUES raising funds for a local cause are a regular fixture for the Ocean Grove Barwon Heads Lions Club. Shoppers can often catch the scent...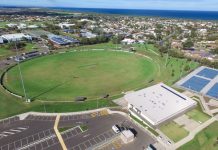 STEVEN Penman took this aerial shot of Shell Road Reserve in Ocean Grove. It shows the precinct in graphic detail. What a wonderful facility...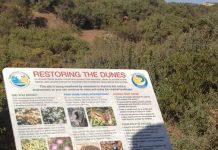 THE Federal Government provided $2380 for Ocean Grove Coastcare this month to help rejuvenate the local coastline. The funding is part of a $37,405 grant...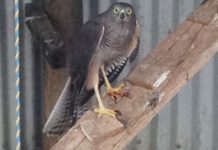 AT LAST there has been some decent rain over the past few weeks, which has been a relief. There have been some glorious balmy sunny...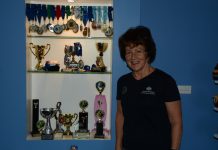 By LUKE VOOGT OCEAN Grove powerhouse Elaine Janes is off to Hobart next month, to attempt a new record at the Australian Masters Weightlifting Championships. Elaine...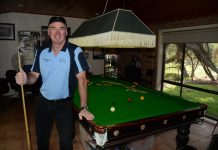 By LUKE VOOGT Ocean Grove Snooker Club will celebrate decades of potting balls and mateship at its 40th anniversary this July. Wallington bricklayer Jeff Itzatt...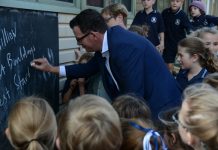 By LUKE VOOGT VICTORIAN Premier Daniel Andrews received a celebrity welcome as he visited Ocean Grove Primary (OGPS) today, promoting the State Government's $4m grant...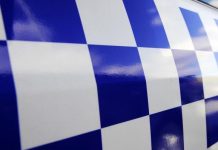 POLICE charged a 25-year-old Barwon Heads man on his learner's permit this week for allegedly driving at 120km/h through a 50km/h zone in Ocean...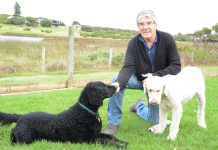 By LUKE VOOGT EMPEROR Drive resident John Corlett fears for the safety of his dogs after receiving threatening anonymous letters recently in the mail. "I don't...