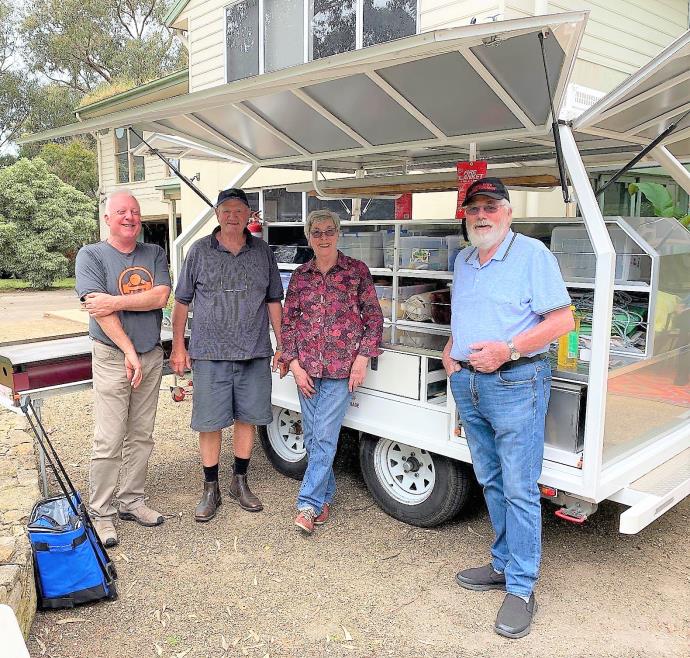 Ocean Grove Rotary recently took delivery of its new barbecue trailer.
The club received $6650 from the City of Greater Geelong through its Community Infrastructure Grants Fund, $5000 from the federal government Stronger Communities Program, Rotary District 9780 100 years of Rotary grant $1000 and $14,000 from some generous donors who were keen to secure a means for Rotary to raise funds well into the future.
The club only had to find the balance of $3350 from its own funds.
The trailer was made to the club's specifications after some members saw a similar one in action in Ararat.
In all, it took 18 months before the trailer was delivered due to Covid restrictions.
It has two slide out barbecues, a two ring gas stove, sink with hot water and plenty of storage for the paraphernalia required at barbecues.
The trailer will be in action at the Ocean Grove Rotary summer markets.
Funds raised at the market are donated back to the local community.
Last year a total of $45,000 was donated to 13 local charities, six Australian charities and seven international charities.