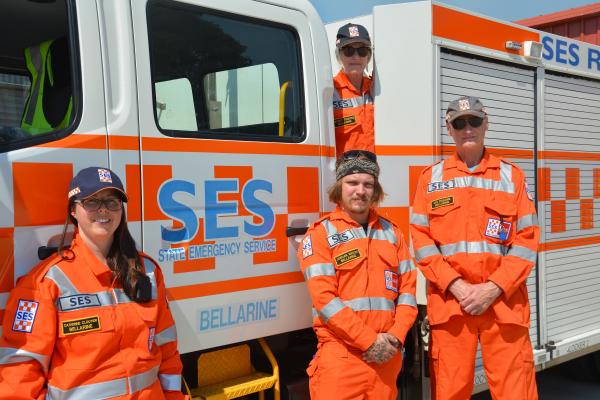 By Justin Flynn
SES Bellarine is hoping a public 'virtual' tin rattle will boost funds so it can continue to serve the community.
The SES is not fully funded by the state government and all units need to raise money for new response vehicles and essential equipment.
Due to health and safety requirements, volunteers are not permitted to raise money by rattling tins at road intersections.
So a team of 30 to 40 volunteers are trying a 'virtual' tin rattle instead.
"We have to purchase our vehicles and spend money on maintenance," SES Bellarine volunteer Wendy Rabone said.
"We used to do tin rattles on intersections a couple of times a year and raise $10,000 to $15,000."
Fellow volunteer Ian Rabone said: "The SES has deemed it unsafe as there have been a few incidents where people have been hit by cars so they have changed the policy on that."
SES Bellarine volunteers are hoping that people who they have helped in the past will dig deep.
"It would be wonderful if everyone we've helped in the past could donate even a little bit," Wendy said.
Ian said the SES is usually the first call someone will make if affected by flood or storms.
"When you get a severe storm event you can have 140 jobs in one night," he said.
"Most people join because they want to give back to the community in which they live and the flipside of that is you do learn a lot of new skills, there's a lot of training and you get to meet new people."
To donate to SES Bellarine's virtual tin rattle, visit: bellarineses.org.au/donate or givenow.com.au/bellarineses.