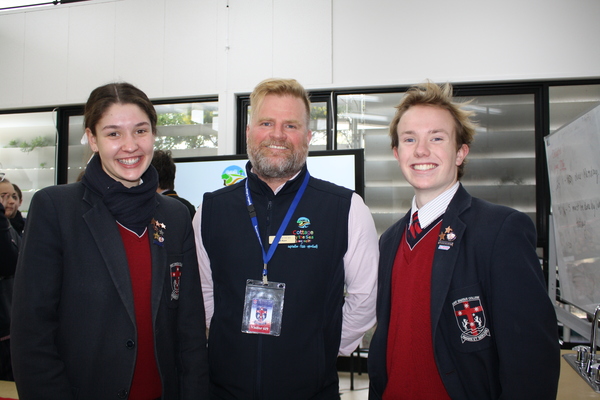 Music, dancing and fancy dress. These are the fundamentals of a good night out.
What's better than having a good night than knowing that all the money raised is going to a great cause.
Four Geelong Catholic Colleges, Saint Ignatius, St Joseph's, Clonard and Sacred Heart came together to raise money for the Cottage by the Sea.
The event was organised by the Catholic Leaders of Geelong (CLOGS), the senior student leaders from these schools, with the aim to fundraise for a worthy cause while providing students an opportunity to enjoy an evening with others going through the same challenging Year 12 experience.
A raffle, with donations from local businesses, also helped raise funds.
Held at the Croatian Community Centre, the Winter Ball brought the four Geelong Catholic Colleges together in celebration of their final year.
Cottage by The Sea, a not-for-profit organisation in Queenscliff, is an Australian children's charity helping disadvantaged children and has no government support.
Founded in 1890 in Queenscliff as the Ministering Children's League by Annie Hitchcock and Elizabeth Calder, the vision has always been that every child deserves a happy and healthy childhood.
The CLOGS group presented a cheque of $10,000 to Cottage by the Sea community engagement and relationships manager Bill Kerr.
– Heidi Bakker and Will Palmer