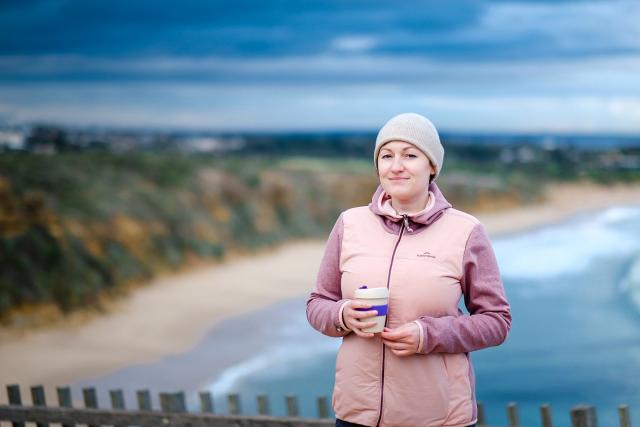 Helen Chernonok arrived in Australia from war-torn Ukraine only two months ago.
Helen has settled in Jan Juc after leaving Kyiv and has been supported by the Ukrainian Community in Geelong and Cultura.
As part of World Refugee Day on June 20, the City of Greater Geelong celebrated the day as part of Refugee Week, which runs until Saturday June 25.
World Refugee Day and Refugee Week aim to educate Australians on the many reasons refugees leave their homes and celebrate their successes in their new countries.
The theme for this year's Refugee Week is 'Healing', which highlights the importance of how we can learn from shared experiences of hardship and heal as a community as we move forward.
Helen said although her experience has been challenging, she is grateful for the help she has received.
"I'm really grateful that I can live here in safety," she said.
"It's also a huge change for me because I was successful and independent back home. But here, I have to rely on other people's kindness.
"I live in a beautiful area, by the beach. It really helps me to go to the beach and sit, sometimes for hours, and just watch the waves."
The City of Greater Geelong has been recognised as a 'Refugee Welcome Zone' since 2002, and the Multicultural Action Plan Advisory Committee supports and guides Council to deliver inclusive programs and initiatives to the refugee community.
Another of this year's projects is a short, animated film, which is a collaboration with Bluebird Foundation, Wellways, Western Victoria PHN, Cultura and the City of Greater Geelong.
The film features the perspectives of young people with refugee backgrounds on what mental health is and how mental health support services can better reach diverse cultural groups.
The group – all from the Geelong region – has used their own words, voices and artworks in the animated film, which has also been translated into Arabic, Dari, Karen, Swahili and Tamil.
To see the video and read all the interviews, visit geelongaustralia.com.au/refugeeweek.