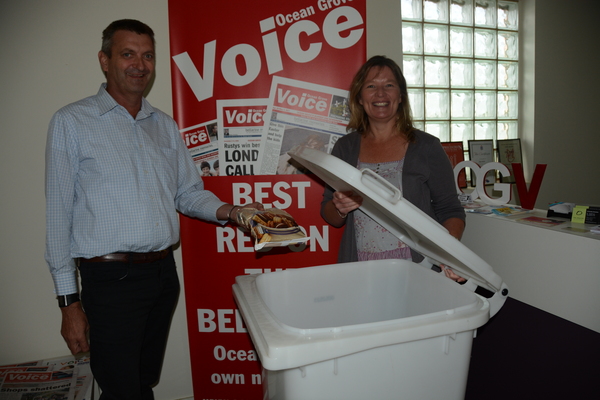 OCEAN Grove locals will have a chance over the next few months to help the homeless get on "The Road Home".
The Voice has set up a collection point for essential items in its office for this year's The Road Home campaign.
Voice manager Michele Mitten said Ocean Grove has always been really good at giving.
"It's great to support the homeless, who will be chilly during winter," she said.
Barwon South West Homeless Network co-ordinator Andrew Edgar said the campaign would provide essential items for the homeless and raise awareness of their plight.
"If the community assists by donating everyday items, it makes a real difference to those experiencing homelessness in our community," he said.
The Norlane Lions Club is just one of the groups supporting the event, and club secretary Richard Walter is co-ordinating its efforts.
Richard asked locals to donate hygiene items, socks, underwear and bedding to the collection point.
"These people experiencing homelessness are like you and I but have just had some bad luck in their lives," he said.
On any night in Victoria over 20,000 men, women and children don't have their own bed to sleep in.
At the time of the 2011 census an estimated 105,000 Australians were homeless, with 45 per cent under 25 years old.
The Road Home has 20 collection points set up in businesses throughout Geelong from now until the end of August.
The campaign will include a "Donate a Can week" between 23 and 27 May. For a list of collection points and more information, visit www.theroadhome.net.au.
The Voice requests locals not to donate any dirty or secondhand items.