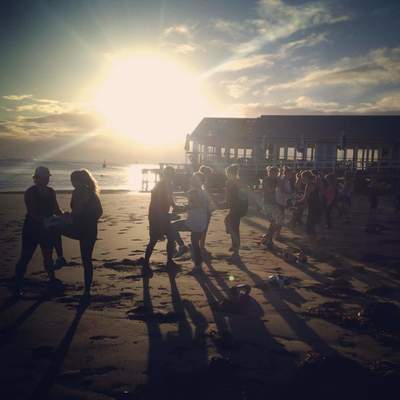 A group of local health professionals have banded together to provide a free health and wellbeing seminar.
Dr Heidi Mueller, Chiropractor and Functional Health Practitioner, Rebecca Abram from Be Centred Yoga and Penny Tomkinson from Step into Life Ocean Grove have designed seminars to provide valuable health tips on simple changes that can be made to improve your health and wellbeing.
They will discuss some of the challenges commonly encountered by clients, and how to overcome them.
A media release from the World Health Organisation in February 2018 identified that, "Musculoskeletal conditions are the second largest contributor to disability worldwide, with low back pain being the single leading cause of disability globally."
Persistent musculoskeletal pain conditions are commonly linked with depression, as they can limit mobility, earning capacity, quality of life and social involvement. As the loss of musculoskeletal function is so common in our community, it follows that the best investment in our health should be on keeping our body functioning well, our muscles and joints strong and flexible and reducing our stress levels to ensure a healthy nervous system.
The group's message is that in order to live well, physical activity, a calm mind and a healthy nervous system is essential.
The free event is at Ocean Grove Community Hub (previously Ocean Grove Neighbourhood Centre), 1 John Dory Drive, Ocean Grove on Tuesday 26 June at 7.30pm. To book, go www.eventbrite.com.au/o/17430395617; you call Penny on 0403-896 104.