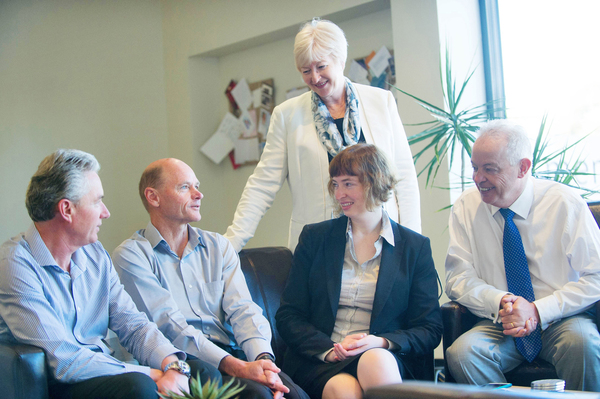 KINGS Funerals and Bellarine Memories have come together to write the next chapter for the successful businesses that have 70 years of combined experience in honouring memories and managing deeply personal events for the community.
The move will build on the highly professional and personal approach that is the defining characteristic of both firms, combining input from Michael and Louise King and daughter Beth with Richard Grimmett and Philip Christian from Bellarine Memories.
Philip said it was a natural progression that has come at the right time from both a business and personal perspective and gives Bellarine Memories the opportunities that come from joining with the region's leading family owned and operated funeral business.
"After 10 years of service and entering our second decade on the Bellarine we have turned to another locally-owned funeral firm to help build the business into the future. Kings was our first choice because we share a common ideology about the importance of being local and celebrating memories," Philip said.
"We are pleased about what this means for our clients who now have the added benefit of Kings' chapels and Lyndon Grove reception facilities, as well as access to leading online tributes technology for memory sharing between family and friends near and far."
Kings Funerals general manager Beth King said this was a very exciting time for the Kings business.
"Richard and Philip are respected within our industry and have strong connections on the Bellarine. We value their input and look forward to building on existing community goodwill," Beth said.