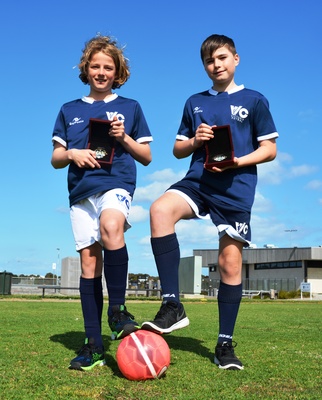 Two Ocean Grove Primary School students won medals at the National School Futsal Championships in Brisbane.
Morgan Holt and Jack Royle, both 11, played in the victorious Under 11s Victoria Country side, which defeated Queensland in the final.
The team played seven games in the group stage, winning five, drawing one, losing one and came top of the group on goal difference.
They played in the quarter finals against the fourth place team from Group 2 and beat Queensland South Coast 6-3.
They then defeated Northern New South Wales in the semi-final 6-5.
In the final they played against the only team that had beaten them, Queensland City and won 3-1, with Morgan scoring a goal.
Both said they loved futsal (indoor soccer) because of the nonstop action and higher scores.