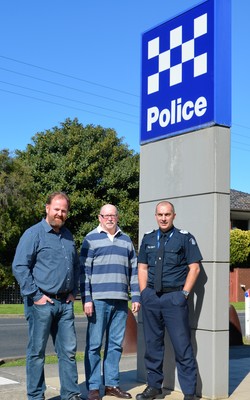 In May, Victoria Police will be running a series of community forums again across the Bellarine Peninsula.
It follows the release of crime statistics in March across Victoria.
The forums present an opportunity for local police members to discuss the latest crime statistics and the community to discuss concerns or issues they have.
Similar forums were held last November and were facilitated by the Ocean Grove Community Association and the Ocean Grove Business Association as a community service activity.
The forum presents an opportunity for locals to grasp safety issues in the community, to ask questions and raise concerns with the various agencies and participate in the future of a safe Ocean Grove.
The forums will occur:
Ocean Grove/Barwon Heads, 8 May (7pm-9pm), Ocean Grove Bowling Club.
Portarlington, 3 May (7pm-9pm), Portarlington Parks Hall Newcomb Street, Portarlington.
Drysdale 15 May (7pm-9pm), Springdale Community House, High Street.
Queenscliff/Point Lonsdale 24 May (7pm-9pm), Queenscliff Senior Citizens Hall.