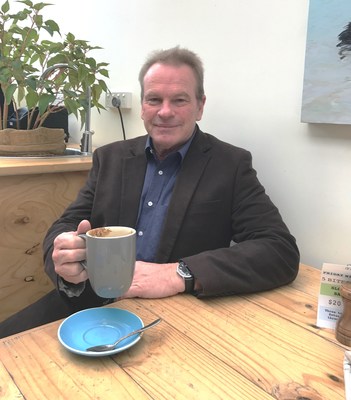 By Justin Flynn
A new police station at Leopold would help ease the burden on Ocean Grove and the Bellarine Peninsula according to Liberal candidate for Bellarine Brian McKiterick.
Mr McKiterick will push for the new station if successful at the upcoming state elections in November.
"I'm looking at policing around the whole of the Bellarine," he told the Voice.
"I'm strongly advocating for another station at Leopold and that would alleviate the pressure on Ocean Grove Police Station.
"If the police are patrolling over in Leopold or Portarlington, they're not here and criminals know the smaller stations don't have the manpower and aren't open all the time."
Drysdale and Portarlington police stations currently operate on a limited opening schedule.
Mr McKiterick, has served as a police officer throughout Victoria for the past 40 years, said crime was an issue on the Bellarine.
"I spoke to a lady in Queenscliff who heard some knocking on her door in the middle of the night and she went and hid in the bathroom and locked the bathroom door and stayed there all night in a panic," he said.
"I said to her 'why didn't you ring the police?' and she said 'I didn't think there'd be any police available'.
"Having a police station in Leopold, knowing their response times are reduced and having a presence there would be a great benefit to this community."
Mr McKiterick moved to Ocean Grove a few months ago.
"I love it, it's a great spot, a great community and I can't wait until summer," he said.
"The whole Bellarine – you go to St Leonards or Point Lonsdale and you just think 'these are hidden treasures' and probably the people getting on the buses from the ferries are missing out on some of the best parts of Victoria."
"I think a lot of people don't realise how special it is."
Mr McKiterick said, if elected, he would campaign for greater infrastructure on the peninsula.
"We've only got one public secondary school on the whole of the Bellarine," he said.
"Barwon Heads footy club are looking for change rooms and lighting at their second oval.
"The lack of maintenance of roads is another issue."