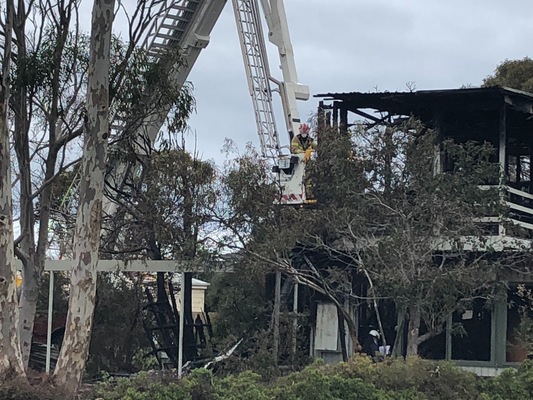 Ocean Grove has been left reeling after its second fatal house fire in six weeks.
A father and son is believed to have died in the fire on Powell St West.
Emergency crews were called to the address around 4am today.
The remains of a 90-year-old man and a 57-year-old man have been found in the house, but neither have been formerly identified.
Neighbours said they heard the sound of shattering glass after the blaze started.
The cause of the fire is yet to be determined, and arson squad investigators are at the scene.
Police have not said they are unsure whether the fire is suspicious or not.
In July, a woman was found dead following a house fire on Arcturus Road.