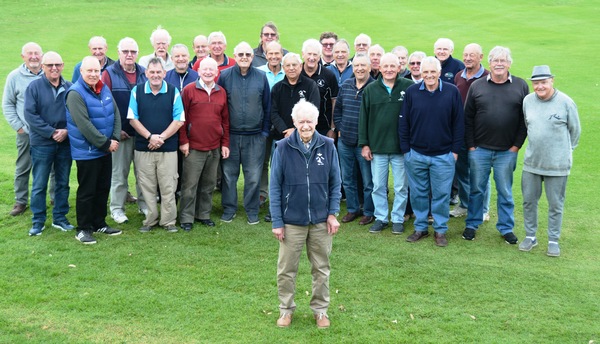 By Justin Flynn
Allen Cover was presented with honorary membership for the rest of his life at Ocean Grove Golf Club.
The soon-to-be 99-year-old Mr Cover won the Baker & Blair Trophy at Sorrento in 1935 and donated the trophy to the local golf club around 10 years ago.
Mr Cover still plays and golf club president Peter Cullen presented him with his membership.
"I know his family is very proud of him and I know we at the club are very proud of him," Mr Cullen said.
"To honour Allen, we want to make him an honorary member for the rest of his life."
Mr Cover was grateful.
"Life is full of surprises and this one of the most pleasant surprises," he said.
"I love this club, but today I think I love it even more.
"I want to commend the committee for nurturing the young golfers. We're seeing the benefits of wisdom being applied to our young golfers.
"This is one game where you can go on and on on. My boots are never going to be hung up."