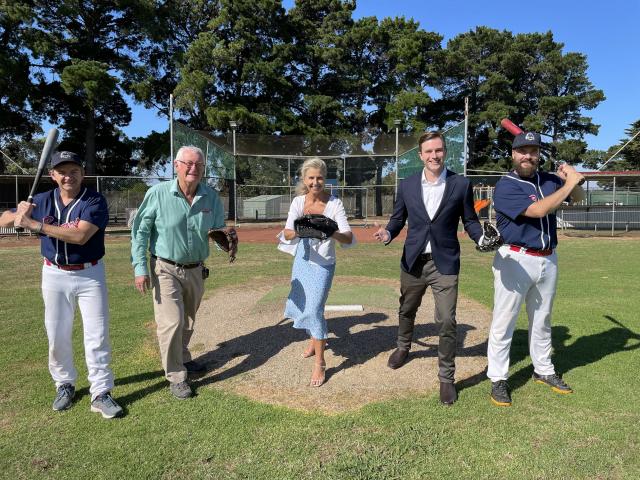 The Bellarine Bears Baseball Club has been awarded a $350,000 grant from the City of Greater Geelong to upgrade facilities at its Wallington Recreation Reserve home base.
The City is investing more than $4.9 million in Community Grants in 2021-22.
Mayor Stephanie Asher said the grants are helping grassroots sporting and community organisations bounce back after a difficult two years due to the COVID-19 pandemic.
"We're helping sporting clubs get back out on the field by covering the cost of vital infrastructure upgrades," Mayor Asher said.
"The pandemic has shown us that sport is so important to our community's health and wellbeing."
Deputy Mayor Trent Sullivan said the funding will be used to upgrade the fields, fencing, dugouts, scorers' box, and lighting at the reserve.
"We want Wallington Recreation Reserve to be a modern, fit-for-purpose sports facility," Councillor Sullivan said.
"The new facilities will help the Bears to keep hitting home runs and attracting and retaining new members."
In 2021 the Bellarine Bears fielded seven senior teams, three junior teams and a T-Ball program.
Other grant recipients in the Bellarine Area include $35,300 to Bellarine Woodworkers Inc, $15,100 to Clifton Springs Tennis Club, $65,000 to Leopold Tennis Club, $8500 to Leopold Angling and Aquatic Club Inc, $26,100 to Portarlington Cricket Club, and $11,300 to Bellarine Catchment Management Network Incorporated.