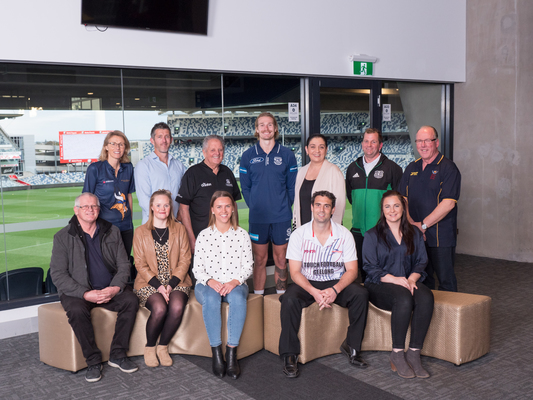 Ocean Grove Football/Netball Club's Jesse Sutton is a finalist in the Viva Energy Club Legend Award.
"I met all of the finalists at GMHBA Stadium which was great to hear everyone's different stories and was easily able to relate to them with the passion, commitment and love for their local club," Jesse said.
"I am one of four nominated for the Trailblazer award, which is very exciting.
"We all have very different stories and experiences so it will be interesting to see who will claim the prize.
"I am very humbled to get this far so we will see how it pans out on 4 September."
The 21-year-old player, coach and volunteer was thrilled to reach the final 15 in the awards that carry thousands of dollars in cash prizes.
Drysdale Football Club's Michael Trewhella has also made it to the final 15.
The finalists were nominated for their work supporting local sports club, with a total prize pool of $55,000 up for grabs.
This year's awards feature top prizes of $5000 each for male and female volunteers over 35 and their clubs.
The awards' Trailblazer prizes offer $2500 each for a male and a female aged 16 to 35 and their clubs.
Voting has opened for a People's Choice award, offering $2500 each for the winner and their club. People's Choice voting (at clublegend.com.au/vote/) closes 22 August.
Ten remaining finalists will win $1000 for themselves and their club.
The winners will be revealed at a presentation night in September.