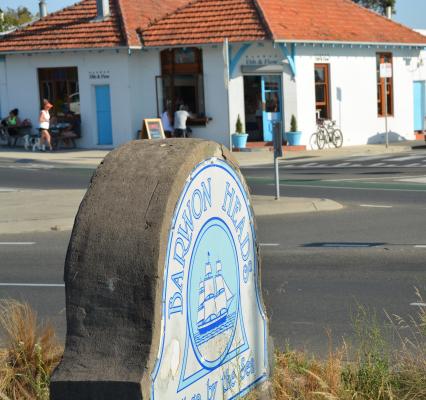 A senate inquiry has determined that there is insufficient evidence to support claims of a cancer cluster in Barwon Heads.
The inquiry followed numerous locals raising fears about a link between a City of Geelong mosquito spraying initiative in the mid-1980s and a higher incidence of cancer and auto-immune disease in the town.
Expert evidence to the inquiry suggested that "any environmental chemical exposures for community members were likely to have been at very low levels that did not constitute a cancer risk".
"The (senate) committee further notes that, regardless of the actual chemicals used, evidence from experts suggests that the chemicals mentioned by submitters have no direct links to the diseases that have affected people in the Barwon Heads community," it said.
In April a number of locals gave submissions at a public hearing in Barwon Heads, including Campbell Stephenson, whose sister Georgie died in 2017 just weeks shy of her 27th birthday after her second fight against leukemia.
It was then reported that five of her peers from both Barwon Heads Primary School and Bellarine Secondary College had also died as a result of cancer.
Kristie Ainsworth, who was also diagnosed with leukemia, told the inquiry that she believed she had regular contact with chemicals from the mosquito spraying program as a child.
In delivering its verdict, the committee also said it was "of the view that the Victorian Department of Health did not sufficiently engage with individuals in the community to 'establish the facts' as the first step in its investigations into the fears of a cancer cluster or, more broadly, a disease cluster".
"Had it facilitated some form of individual input about concerns, rather than relying on the information available in media reports, this may have averted the mistrust and miscommunication that followed the Victorian Department of Health's later responses to community concerns."
The committee "urgently" recommended the state government release a comprehensive report that explains clearly and carefully the findings of the epidemiological studies and responds to the concerns in relation to chemicals used in mosquito management programs; and meet with concerned community members at Barwon Heads to present the report and address any remaining concerns.