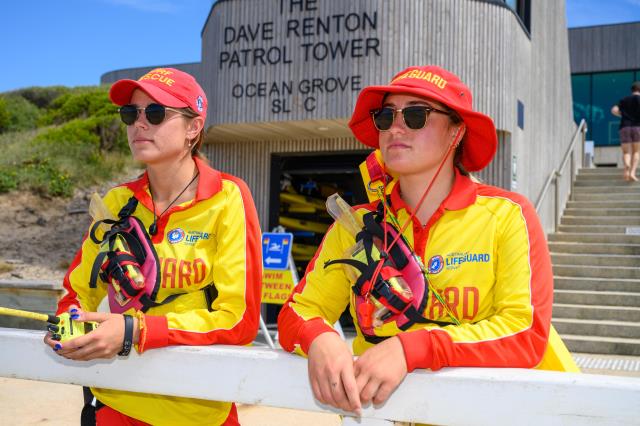 Life Saving Victoria is calling on the community to make water safety a priority this summer, with four lives already lost to drowning in 2022.
Life Saving Victoria general manager of lifesaving services Liam Krige said authorities were pleading with Victorians to take water safety seriously to prevent further tragedies.
"The last thing we want to see is festivities turn into fatalities, but tragically, five people have died from drowning since New Year's Eve and seven since Christmas – it's an absolutely horror start to 2022," Mr Krige said.
One of those was a 29-year-old Epping man who drowned at Eastern Beach on December 29 – the sixth drowning in the region in 2021.
"We know people are keen to let loose and relax after another tough year, by we're urging Victorians to stop and think about the risks around water before they find themselves in trouble," Mr Krige said.
"It's clear people aren't taking the risks around water seriously, and we're incredibly concerned we're going to see further devastation in and around our waterways.
"People think drowning will never happen to them. But drowning can happen to anyone, and if you don't make safety your priority around water, it could happen to you."
Mr Krige said while there had been a "horror spate of drownings" to start 2022 "the good news is that drowning is preventable and there are simple steps you can take".
"This includes swimming at patrolled locations during times that lifesavers are present wherever possible, knowing and sticking to your limits, avoiding alcohol and other drugs around water, and constant and active adult supervision of children around water," he said.
"Twenty seconds is all it takes for a child to drown in just a few centimetres of water, so remember to keep kids under five within arm's reach, and under-10s in eyesight.
"Half of all fatal drownings during the past decade resulted from unintentional entry into water, so even if you don't plan on going in, never turn your back on the sea and be cautious of rough waves or slippery or unstable waterway edges."
There have been 25 drownings in Victoria since July, including nine since summer started – higher than the 10-year averages for those period.