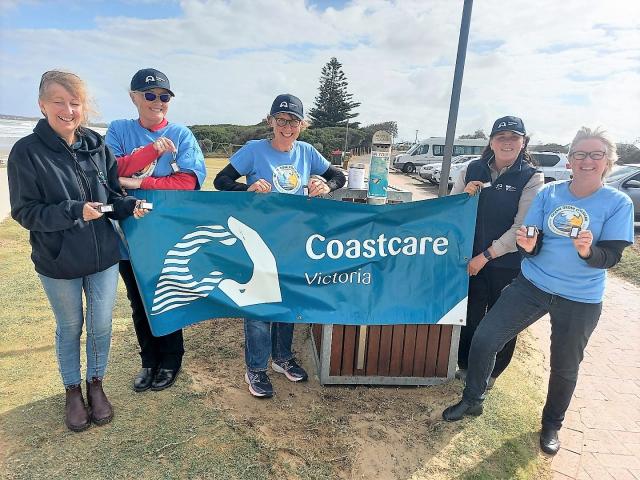 Ocean Grove Coastcare installed five cigarette butt bins in local locations last year.
The bins were left plain for the first six months and then had stickers applied to increase their visibility.
The stickers have a local message, highlighting the connection between toxic cigarette litter and the coastal and marine environment. The image, of a local seabird, the Australasian gannet is one of the 'hero species' from the Bellarine Catchment Network litter campaign.
Once a month, since the bins were installed volunteers have been collecting and counting butt litter on the ground near each bin, and collecting and counting butts that make it into the bins as a comparison. The ground is winning so far:
Butt tally – October 2021 to April 2022
Guthridge St carpark, Ocean Grove – 1600 litter, 54 in bin
Terraced grass area, Ocean Grove main beach – 310 litter, 184 in bin
Rotunda at 14W Ocean Grove – 550 litter, 115 in bin
Barwon Bluff car park, Barwon Heads – 210 litter, 88 in bin
Coastcare will continue its monthly ground counts, and check the bins again in six months.