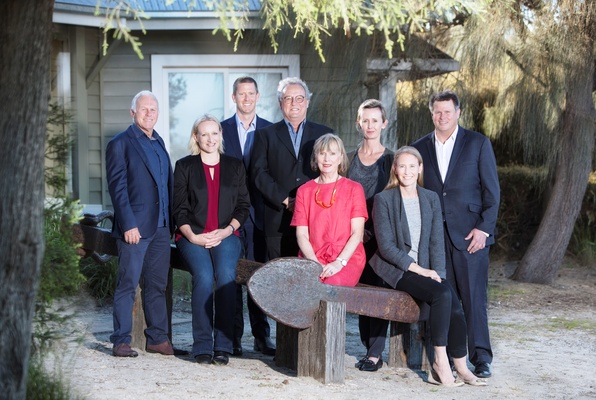 The Barwon Coast Committee of Management was recently reappointed and some new recruits are among the eight-person committee.
Ben Carter, Graeme Hanel and Sharon Lewis (deputy-chair) join ongoing committee members Phil Emery (chair), Sandy Gatehouse, Shelly Fanning, Elisa Zavadil and Peter Rankin.
"We have gained some enthusiastic new members who will bring their skills and experience to our team," Barwon Coast Committee of Management chair Phil Emery said.
Mr Emery said the committee was looking forward to the challenges and opportunities ahead for the Barwon Coast.
"Climate change and rapidly increasing population and user pressures are the big challenges for us," he said.
"We are already experiencing damage to infrastructure such as access stairs, sea walls and our sand dunes due to increasing frequency and severity of storm surges. The rapid increase of numbers of users places ever more demands on many things we manage such as car parks, public toilets, tracks and access points as well as ever more dogs.
"Over the next two to three years, in addition to our normal operations, we will have major expenses associated with the redevelopment of the Ocean Grove Surf Beach complex and the redesign and replacement of the main Ocean Grove beach ramp.
"These will be very rewarding and exciting major projects benefitting tens of thousands of visitors and regulars for years to come."
New committee member Ben Carter was inspired to join by his long personal association with Ocean Grove.
"I was taught to swim at Ocean Grove beach and now that I have my own family I am teaching my son to enjoy and respect this same stretch of coastline," he said.
"My position on the committee gives me the opportunity to work with the community in ensuring the ongoing sustainable use of this stretch of coastline. I feel it is the equal of any in the world."
The Barwon Coast is the stretch of coastline that centres on the townships of Ocean Grove and Barwon Heads. The Victorian Government appoints the Barwon Coast Committee of Management under the Crown Land (Reserves) Act 1978. The committee is selected through a public skills-based 'expression of interest' process and oversee the business operations of Barwon Coast.