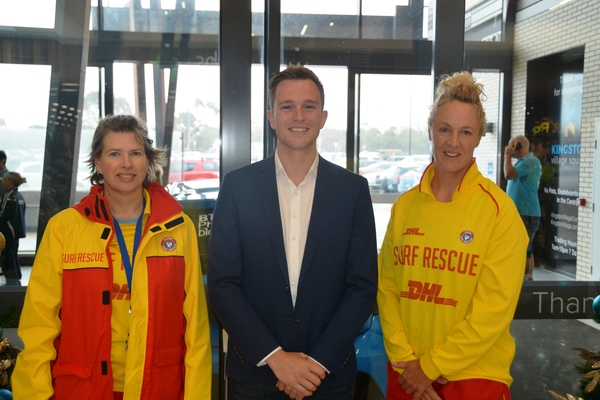 The City of Greater Geelong has knocked back an independent panel's recommendation to extend the proposed boundary of Ocean Grove's Kingston Neighbourhood Activity Centre .
Council voted to adopt an 11,000 square metre floor space cap for the new Kingston Neighbourhood Activity Centre and rejected an independent panel's recommendation to include Commercial one and two zoned land.
Council said that a larger centre would be inconsistent with the role and function of a neighbourhood activity centre and would strongly compete with the Ocean Grove town centre and the Leopold Sub-Regional Activity Centre.
A larger centre could possibly redirect investment away from those centres, council said.
However, council did adopt the City of Greater Geelong Retail Strategy 2020-2036, which supports retail expansion to keep up with demand and the region's growing population.
The region currently has enough retail centres to service the community. However, the strategy identifies an extra 418,000 square metre of retail floor space will be needed by 2036 to support the future growth of the city.
The majority of this growth will be in areas such as the Geelong CBD, the Bellarine, Armstrong Creek and the new northern and western Geelong growth areas.
The strategy supports expanding or redeveloping existing centres over developing new centres. The document also identifies the need to prepare master plans for several retail centres, including Belmont, Separation Street and Shannon Avenue.
Council also adopted amendment C393GGEE and submitted it to the Minister for Planning requesting approval.
The amendment implements the key elements of the strategy into the planning scheme but doesn't rezone or apply overlay controls to land. It introduces new objectives and strategies, an updated retail hierarchy and an application of floor space caps to sub-regional centres and centres in growth locations.
In late 2019 and early 2020, an independent panel reviewed 14 written submissions regarding the amendment from a range of retail and land developer businesses with interests in Greater Geelong.
The panel confirmed the importance of Geelong's activity centre hierarchy policy and was supportive of the use of floor space caps for sub-regional and growth area centres.
The panel recommended the amendment be adopted with some minor policy changes, with one an 11,000 square metre floor space cap for Kingston Village and rejected the recommendation to extend its boundary.