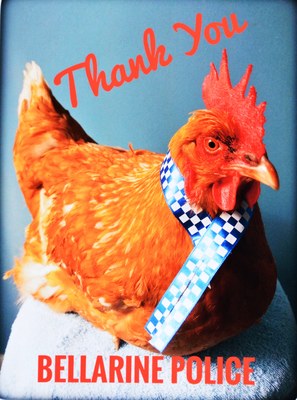 Everyone's favourite celebrity chook Flapper paid her respects to our police force for Blue Ribbon Day recently.
Flapper's owner Elaine Janes, sent this picture in to The Voice of the feathered superstar thanking Bellarine police for their service and to pay her respects to all the fallen Victorian police who have paid the ultimate sacrifice in the line of duty.
Blue Ribbon Day was on 29 September.
You can follow Flapper's adventures on Instagram at instagram.com/elainejanes16#flapper.